Newly Uncovered R Kelly Video 'Showing Him Abusing An Underage Girl' Revealed By Lawyer
15 February 2019, 12:04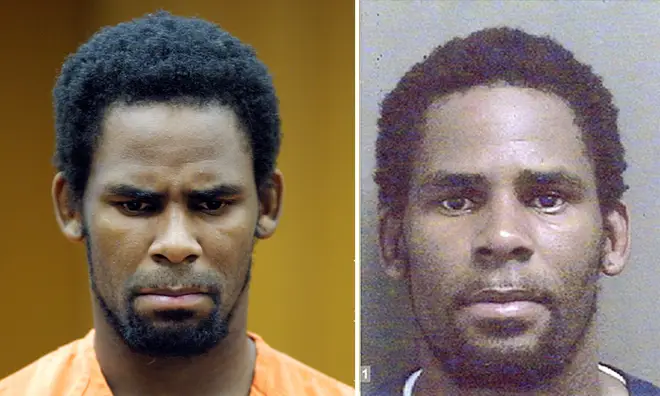 A video allegedly showing R Kelly sexually abusing a 14-year-old girl has been handed to police in Chicago following an official statement from a lawyer.
The shocking 'Surviving R Kelly' documentary threw the spotlight onto many allegations surrounding the abuse of women and underage girls by R&B star R Kelly, prompting John Legend to label him a 'serial child rapist'.
Having always proclaimed his innocence, despite his daughter apologising for her "terrible father", a new video has allegedly emerged which reportedly shows R Kelly 'engaging in multiple sexual assaults of a girl underage', a lawyer has now claimed.
The VHS tape has been handed to police and the lawyer working on the case Michael Avenatti has issued a statement about the shocking video.
In a statement, lawyer Michael Avenatti said, 'The tape, which is clear, is approxiamtely 45 minutes in length and has never previously been disclosed, or until recently, provided to law enforcement'.
He went on to add, 'Importantly, this conclusive video evidence in not the same evidence previously seen and used in connection with the prior criminal matter in which Mr Kelly was charged nor does it depict the same instances of sexual assault.'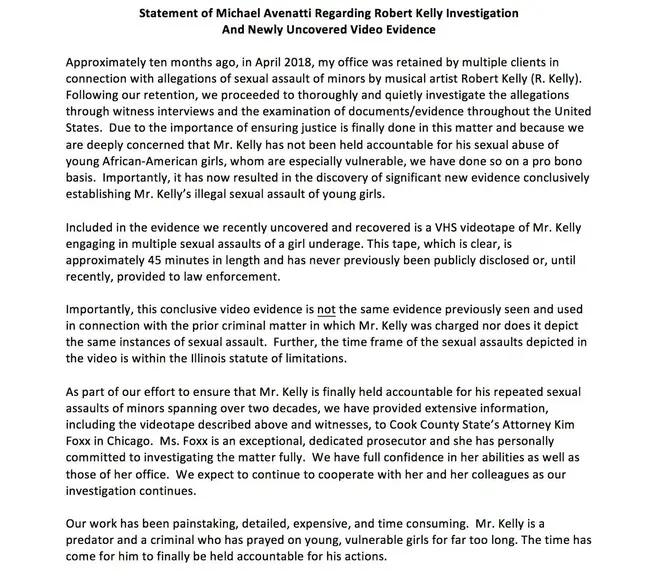 Revealing that the video had been passed on to Chicago police, As part of our effort to ensure Mr Kelly is finally held accountable for his repeated sexual assaults of minors spanning over two decades, we have provided extensive information, including the videotape described above and witnesses, to Cook County State's Attorney Kim Foxx in Chicago.'
In a separate tweet Michael Avenatti thanked the creators of the #MuteRKelly campaign for their efforts '.@LegisEmpress and @SuiteLadyOro, creators of @OffMuteRKelly, deserve enormous credit for their tireless work over the years. Remember - They were in the trenches long before many many others.'
As this is a breaking news story, we'll keep you updated with all the latest information as soon as we have it.
> Download Our Free App For All The Latest Music News!