R Kelly Finally Breaks Social Media Silence With Surprise Video To Estranged Daughter
20 March 2019, 11:02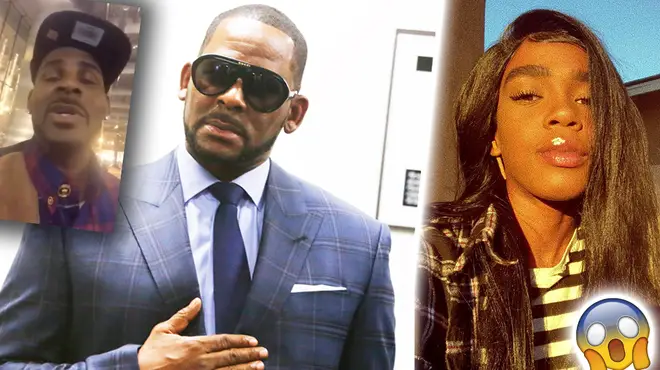 R Kelly serenaded his estranged daughter in a video on Instagram to celebrate her 21st birthday.
R. Kelly has finally broken his social media silence following his arrest for alleged sexual abuse with a video on Instagram wishing his estranged daughter a happy 21st birthday.
Kelly's daughter, Joann Kelly, has had a complex and strained relationship with her father. and despite not having a strong relationship, Kelly still took to social media to publicly serenade her.
In his Instagram video, the 'Ignition' star sang, "Happy Birthday baby. Daddy loves you. I love you, no matter what, I love you so much," before blowing his daughter a kiss.
Buku Abi, who Joann prefers to be referred to as, is R. Kelly's daughter with ex-wife Drea Kelly. and she's previously spoken out about her relationship with her father, claiming that she hasn't seen her father in years, nor does she have a relationship with him.
In January, when the sexual abuse claims started to blow up following Lifetime's Surviving R. Kelly documentary, Joann decided to speak out and took to social media to tell people how she felt about the sexual assault accusations. 
Joann stated, "Before I start I just want it to be known that I am speaking from the heart, nothing I say or do not say is to hurt ANY party reading this or affected by this."
She continued, "To the people that feel I should be speaking up/against everything that is going on right now. I just want you all to understand that devastated is an understatement for all that I feel currently. I do apologize if my silence to all that is happening comes off as careless."
R Kelly was recently charged with 10 counts of sexual abuse before being released on bail, whilst he's also facing a federal investigation regarding human sex trafficking.
> Download Our Free App For All The Latest R Kelly News!