Amber Rose Just Posted The Most Savage Response To Bill Cosby's Prison Sentence
27 September 2018, 16:12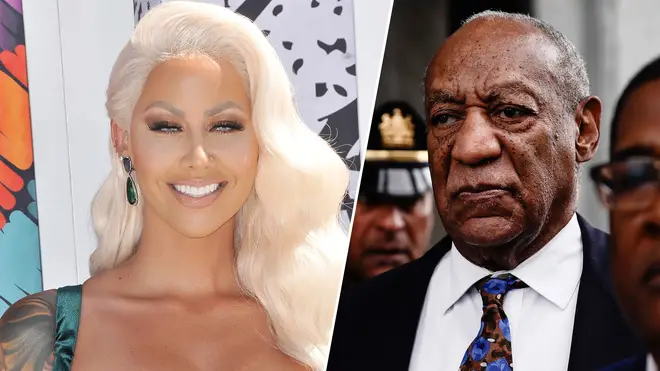 The model embarked on a lengthy rant.
Amber Rose has become the latest celebrity to comment on Bill Cosby's prison sentence.
The US entertainment icon checked into the prison this week to begin his 3-10 year sentence after being found guilty of drugging and sexually assaulting a woman in 2004.
In response Cosby's imprisonment, feminist and self-professed 'hoe' Rose took to Instagram to slam the comedian and condemn anyone who chooses to support him.
"Mannn f**k the fact that he's old and f**k the fact that he was on TV," she wrote. "He is a sexual predator! So y'all are going to sit here and tell me that all of these women are lying?"
In a since-deleted part of the text, Rose wrote that she wished Cosby would serve his full sentence before his death, writing "I hope he doesn't die in jail I hope he does the full 10 years and then dies the day he gets out."
"Justice is finally served! Shame the rapist not the Survivors. Byeeee."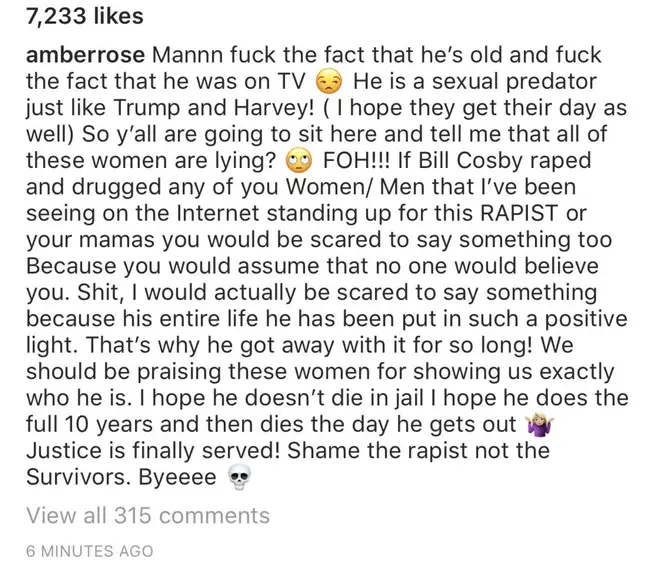 Rose has always been vocal about her support for women, her stance against rap culture and her adversity to slut-shaming.
She started her annual SlutWalk campaign back in 2011, which sees women from all over the world march for the movement.
Meanwhile, Bill Cosby was booked into Montgomery County Correctional Facility and will later be transferred to SCI Phoenix, a state prison in Collegeville, according to CNN.