Cardi B divides fans after sharing daughter Kulture's school lunch
24 May 2023, 11:27 | Updated: 24 May 2023, 12:30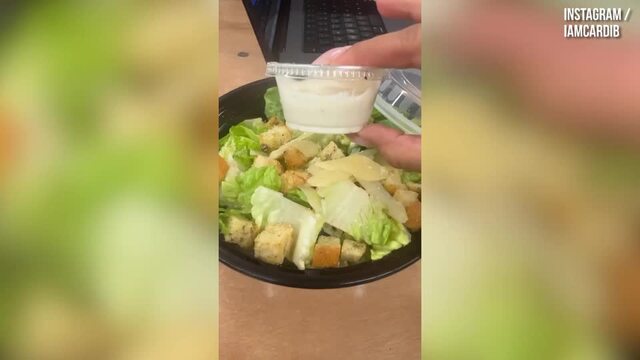 Cardi B not happy with portion of sauce for salad
The rapper has left fans divided after sharing 4-year-old Kulture's packed lunch for school.
Cardi B has taken to social media to share her four-year-old daughter's Kulture's packed lunch to mixed reactions from fans.
The 30-year-old rapper shared pictures of chicken nuggets, macaroni and cheese, and sweetcorn, with added extras of chopped fruit, yogurt, and M&Ms, flavoured milk, and crisps.
"Kulture school lunch be everything," tweeted the rapper with a red apple emoji.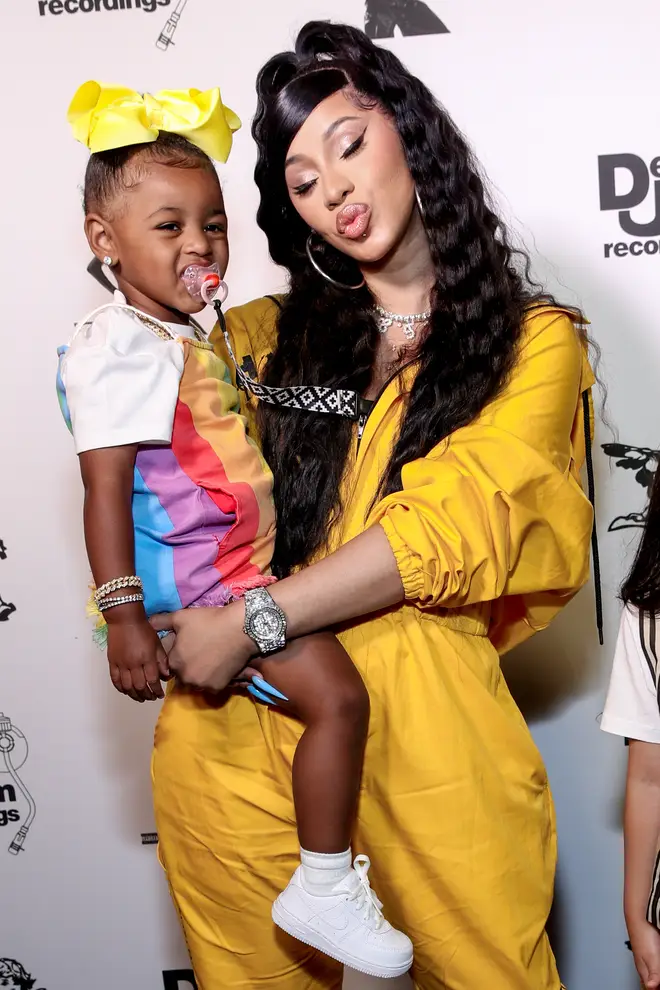 Fans were quick to share their reactions to the four-year-olds lunch as one said: "Is she not going to come back home?" commenting on the amount of food.
Another quipped: "i would cry tears of joy if my mom made me this lunch."
When one fan commented that "If this is school lunch, what does her breakfast and supper look like?" Cardi was quick to answer back by showing pictures of her daughters other meals including pancakes and chicken and vegetables.
Meanwhile, Kulture looked every inch a princess last week when Dad Offset took her and step-sister Kalea to the world premiere of 'The Little Mermaid' in Los Angeles.
The girls wore opposing black and white gowns as they posed on the carpet, which resembled an under-the-sea experience.
Offset, 31, posted a selection of pictures from the night on Instagram, adding the caption, "Mermaid premiere with my princesses."