50 Cent Trolls Teairra Mari After Flaunting $170,000 Diamond Wolf Ring
31 July 2019, 10:50 | Updated: 31 July 2019, 11:25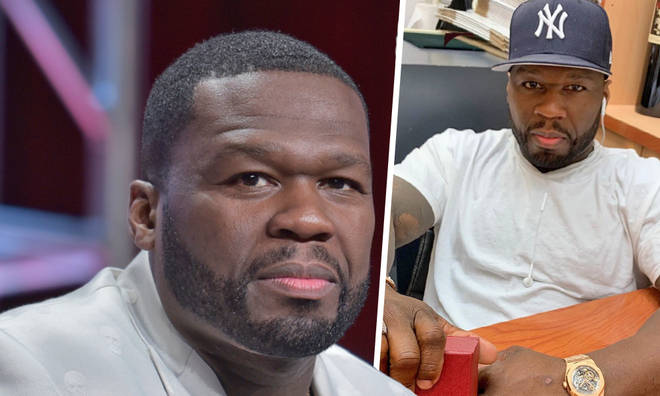 After taking his ex to court, 50 Cent took to Instagram to show off a seriously flashy new piece of jewellery.
50 Cent has been locked in a court battle with Teairra Mari over a substantial amount of money in recent times, with Fifty being awarded $30k from the singer-songwriter - however Teairra has now been ordered to pay even more money.
Teairra Mari has been told she must pay 50 Cent another $4392.50 and shortly after the news was revealed, Fifty took to Instagram to make his feelings on the situation very clear.
Sharing a picture of a news article reporting on the news, 50 wrote, 'Stop f***ing playing with me, IM NOT GONNA LOSE' in an apparent jibe at his ex.
But his latest public appearance as debt collector Fofty followed a big old Instagram flex moment where 50 Cent showed off one of his recent purchases - a $170,000 diamond ring in the shape of a wolf.
Purchased from Cartier, 50 posted a picture of the new piece alongside a screenshot of the price and wrote, 'Verified. I gotta chill, No on second thought I don't LOL'
Teairra Mari and her team had previously claimed that 50 Cent "continues to flood the court with unmerited requests and continues to harass Mari for additional money he is not entitled to." We're not sure Fifty's latest Instagram flex will have made them feel any better.
50 Cent has become known as Fofty online after publicly calling out anyone who owes him money and demanding payment by Monday. The G Unit rapper has alrewady called out ex Teairra Mari as well as actors Jackie Long, Rotimi and most famously TV producer Randall Emmett.
> Download Our Free App For All The Latest Music News!