50 Cent Brutally Trolls Randall Emmett With "I'm Sorry Fofty" T Shirts
29 April 2019, 11:25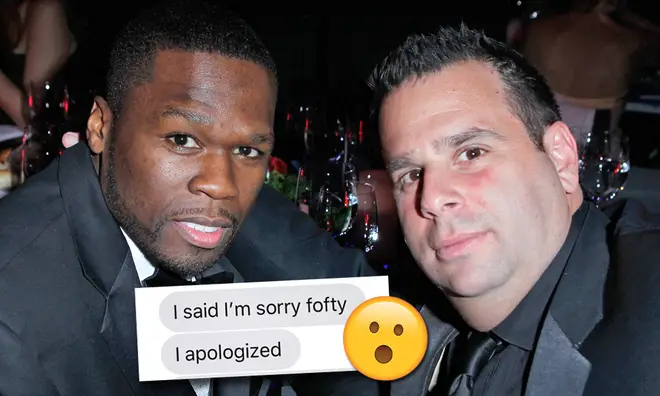 50 Cent and TV producer Randall Emmett have been locked in a war of words after the rapper demanded his one million dollar loan back.
50 Cent is known for trolling anyone who crosses him on his much-followed Instagram account and the latest victim of his savage words is television producer Randall Emmett who borrowed $1million from the G Unit rapper.
Emmett, who produces the show Vanderpump Rules, claimed that he was taking himself to hospital after fearing he may be having a heart attack due to the stress of the situation, but that only provided fuel for 50 Cent to continue trolling online.
Posting a text message exchange between the pair, Emmett can be seen asking for 50 Cent to stop texting him but he inadvertently calls the rapper 'Fofty' which in turn sparked a number of memes from the rapper.
As well as the memes, 50 Cent also showcased a new t-shirt design which featured a picture of the text message exchange and Emmett's now infamous "I'm sorry Fofty" text alngside the caption 'limited edition, I'm sorry fofty #lecheminduroi #bransoncognac #fofty'.
Chrissy Teigan even got involved in the whole thing when she posted a couple of tweets referencing the feud. She tweeted, 'I neve ever want 50 Cent to be mad at me' before following up with 'please love me, fofty'.
50 Cent later revealed that Emmett had paid him $250,000 but was still demanding the rest of the loa be repayed by Monday.
> Download Our Free App For All The Latest Music News!