50 Cent Brutally Trolled By Young Buck After He Drags His Enemy Ja Rule Into Beef
25 April 2019, 17:51 | Updated: 25 April 2019, 17:59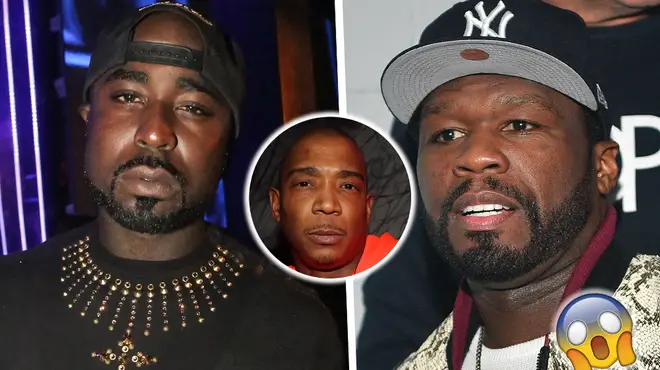 Young Buck takes to Instagram Live to troll 50 Cent, in retaliation to his recent comments on Buck's relationship...
50 Cent has been going off on many people on social media recently, with Young Buck being a new face to his recent trolling. With Buck's new project on the way, 50 Cent highlighted the fact he was getting ready to release a project in the most dreadful way.
However, Young Buck is not having any of 50 Cent's trolling and has fired back at him during an Instagram Live claiming he will destroy Fiddy's career.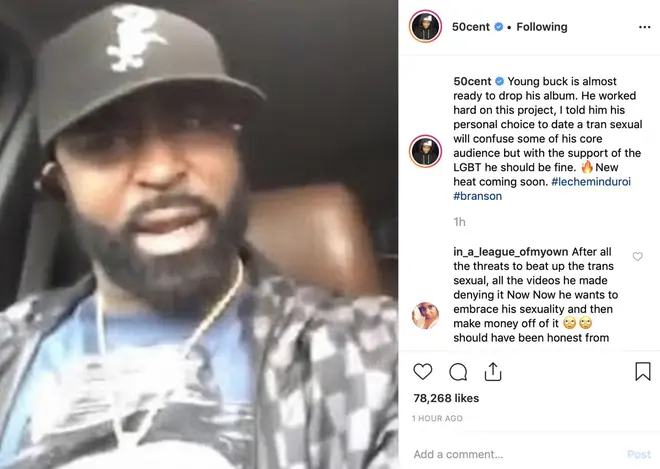 50 Cent took to Instagram to raise awareness of Young buck's new album in an unorthodox way.
He wrote "Young Buck is almost ready to drop his album. He worked hard on this project, I told him his personal choice to date a tran sexual will confuse some of his core audience but with the support of the LGBT he should be fine," reminding everyone of Buck's alleged affair with a transgender woman.
Buck saw 50 Cent's claims and retaliated by threatening the Power executive's career on Instagram Live.
Young Buck went in on 50 and brought up their past that left the former G-Unit member tied to a contract. He also threatened to destroy Fif's career, saying, "I'll burn your career down. I'll Ja Rule you."
Buck continued: "I thought you was 50 Cent... I thought you had some real n***a tendencies".
Young Buck went in to cussing 50 Cent saying "You a real life sucka, n***a:.
He continued: "If you such a real n***a, why don't you let me go? You understand what I'm saying? And we'll fight the battle like that" he continued.
Buck dragged Ja Rule into the beef and sided with 50's rival. On Instagram Live Buck stated
"Line me up like Ja Rule. Go bar-for-bar with me, n***a. Play that game, you scared?"
Buck also seemingly suggested to suggest that he has some secrets on 50 Cent and that he will hire them out to the public if the feud continues. 
>
>
>