50 Cent Slammed For Treatment Of His Real Son Following Tekashi 6ix9ine Association
15 November 2018, 14:51 | Updated: 15 November 2018, 15:39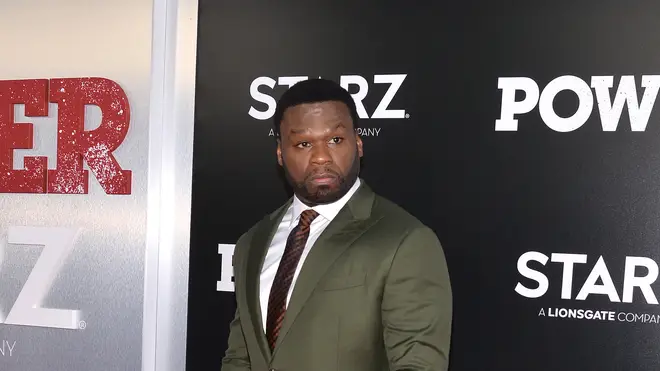 50 Cent is still feuding with his eldest son Marquise Jackson, amid calling his
50 Cent has been facing a backlash from some of his fans over the treatment of his eldest son Marquise Jackson.
The 'In Da Club' rapper currently has two children, Marquise Jackson and Sire Jackson.
However the Power star has recently began referring to controversial rapper Tekashi 6ix9ine as his real son.
The pair share a turbulent relationship, with 50 Cent recently threatening to "slap the colour out of his hair" following their latest disagreement on social media.
But some 50 Cent fans are now angry after one of his latest Instagram posts about his son Sire.
Posting a picture alongside the 6-year-old, 50 Cent captioned the image: "We have so much fun doing nothing, this my little man right here.
"My other son *shock emoji * positive vibes only."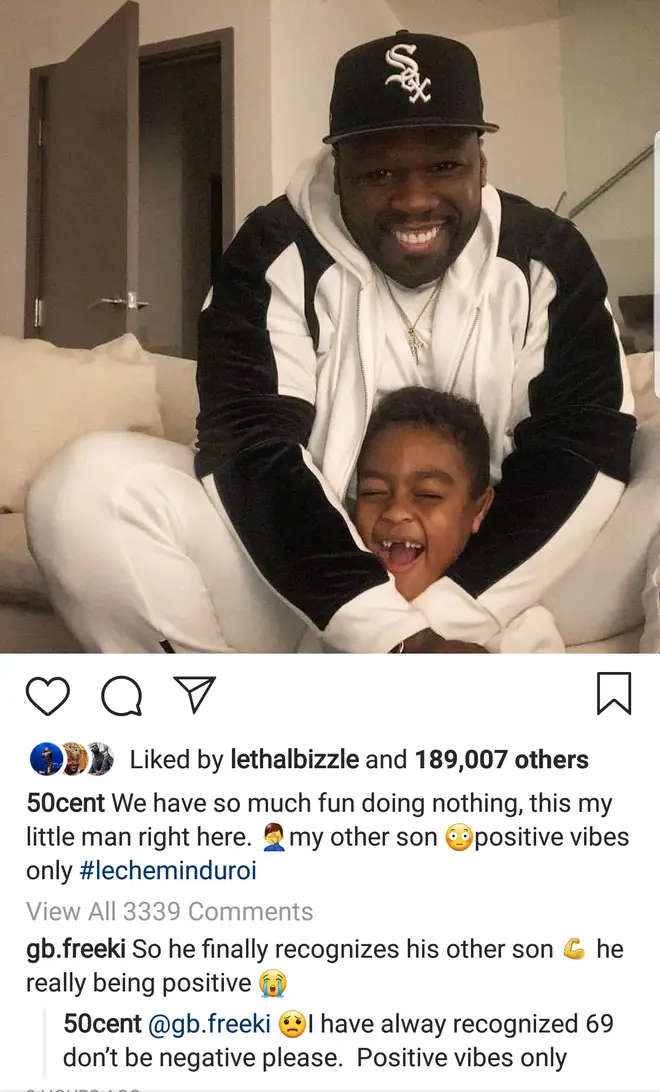 One of the 50 Cent's Instagram followers responded and highlighted the fact that he had finally referenced his son Marquise – whom he has a strained relationship with.
"So he finally recognizes his other son. He really being positive," he wrote.
However 50 Cent savagely responded: "I have always recognised 69 don't be negative please. Positive vibes only."
After seeing his post, fans were quick to express their anger at 50 Cent for the treatment of his son Marquise Jackson.
"When he grows up, don't you think he will have his own relationship with his half brother (your first son) ? You should make amends with all your children," wrote one fan on Instagram.
"The whole thing about his other son etc is getting played out dummies," said another.
While other person added: "That's really sad about him and his first son and no one brings this up."
50 Cent really be dogging his older son on social media and that shit is sad af. Shit ain't even funny. 😕

— K. (@_keekss) November 15, 2018
50 cent dead ass don't like his son, lol. That's wild.

— Big Poppa😈 (@DTBXXXXX) November 15, 2018
50 Cent really got a favorite son lmao that shit hilarious

— SENZU BEANS 4 DA LOW (@KobeJordanJabar) November 15, 2018
50 Cent infamously celebrated no longer having to pay child support by throwing a party in a nightclub.
Marquise later slammed his father 50 Cent over their relationship.