Power Season 6: Release Date, Cast & Everything You Need To Know
4 July 2018, 14:10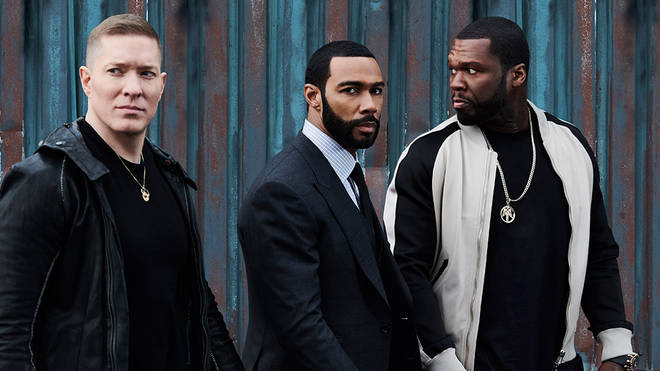 Everything you need to know about 50 Cent's popular Starz & Netflix series; The cast, the air date and rumours.....
Power only arrived in the UK as a Netflix-exclusive in 2016 but 50 Cent's crime drama is quickly turning into a firm fan-favourite. 
Following the major twists and turns that are expected to happen in season 5, Power fans are currently counting down the days until Power cast members Kanan, Tommy, Ghost and more return to their screens for a sixth season.
Here's everything we know about Power season 6 so far...
When is the Power season 6 release date?
There is currently no official release date for Power season 6 however we do know is that it's definitely happening.
In March 2018, confirmation of Power season 6 was made via the show's official Instagram account.
"The boys are back. Season 5 premieres Sunday, July 1 on @starz AND we'll be back for a Season 6," they wrote.
However, given that all the previous seasons came out around June/July, anticipating a June or July 2019 release wouldn't be unrealistic.

Who is in Power season 6 cast?
Speaking about Power season 5, director Courtney A Kemp previously promised that "the main characters are less safe than they have ever been before."
This suggests a number of characters may not make it to Power season 6.
However expect all the biggest characters from the Power cast to make a return to your TV screens, including Power actors Kanan (50 Cent), Ghost (Omari Hardwick), Tommy (Joseph Sikora) and Tasha (Nature Naughton).

When can I watch Power season 6?
The cast of Power tend to start filming in September and drop a teaser some months later. The first teaser trailer for Power season 5 was released in March 2018.
Any Power season 6 spoilers?
There are currently no spoilers for season 6, however what we do know is that Ghost and Tasha St. Patrick are seeking revenge for their daughter Raina's death.
With Power season 5 less than a month away, we've been told that Ghost "won't stop until he's got revenge" so the next two seasons will be intense.
Is there a Power season 6 trailer?
There's no official trailer for Power season 6 yet. But following the Power Season 5 finale, expect footage of the highly-anticapted next season of Power to be released.
What is the Power Season 6 plot?
Power's creator Courtney A Kemp previously told Deadline that none of his characters are safe. Therefore expect lots of dramatic twists and turns in Power season 6, with a big chance that one of your favourite characters may die.
However as of yet, there has been no official confirmation regarding the official plot or storyline for Power.
How many seasons of Power are there?
There are currently five seasons of Power with season five set to premiere on July 1st and a season six has been confirmed.
Where can I watch Power season 6?
Although there is yet to be official confirmation, expect Power Season 6 to air on US TV network Starz, despite a number of disagreements between the two brands in the past.
For British fans, expect the new series to appear on Netflix UK.
Check back for all the latest Power season 6 updates, trailers and spoilers on this page.