50 Cent Reveals He Is Fighting To Keep 'Power' On TV After Shocking Revelation
1 January 2018, 10:11 | Updated: 1 January 2018, 11:25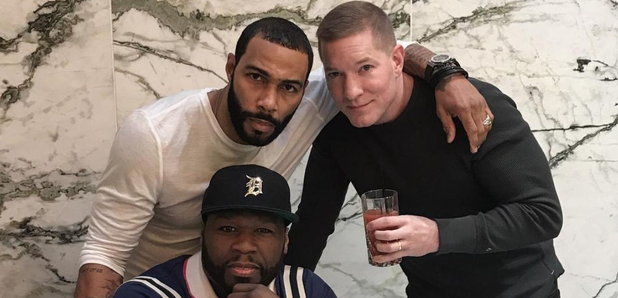 50 is currently fighting to keep the show alive...
50 Cent has revealed Power Season 5 is currently under threat following news that TV provider Optimum is allegedly attempting to cut off premium network Starz.
The New York rapper, who is also executive producer of the popular series, urged his 16.8 million Instagram followers to protest against Optimum or risk having the long-awaited Power Season 5 delayed.
"I was trying to bring the show back early this year now this," he wrote on Instagram.
"Optimum doesn't think Power is good enough after all the success of the show," added 50. "The numbers are great, I guess it's the wrong colour faces in the picture again."
He later took to the photo-sharing platform to reveal that Starz has now been cut off in New York, following the ongoing contract dispute between Altice USA (which operates Optimum) and Starz.
"This is crazy, no more Power is New York," he wrote. "I don't own the network. I'm sorry I don't know what to say."
After Starz officially went off air, Altice USA released an official statement:
"As of midnight December 31, 2017, Altice USA will no longer carry Starz or StarzEncore programming directly. Despite numerous attempts by Altice USA to reach a deal with Starz for continued carriage in video packages and a la carte carriage, Starz refused all offers, including an offer to extend our current arrangement."
While Starz responded with the following:
"Altice has shown an unwillingness to negotiate in good faith to the detriment of our shared customers, and they have removed STARZ from their platform.
"We remain available to discuss a fair and reasonable agreement that will serve the interests of our loyal subscribers."
It is not currently known the extent to which this contract standoff will affect Power, however expect season 5 to face serious delays until a resolution is found.
50 Cent had already began filming Power Season 5 and was spotted on set in 2017.
He also recently reportedly signed an 8-figure contract extension with Starz.