50 Cent Claims That Tekashi 6ix9ine Is His Biological Son
11 June 2018, 10:14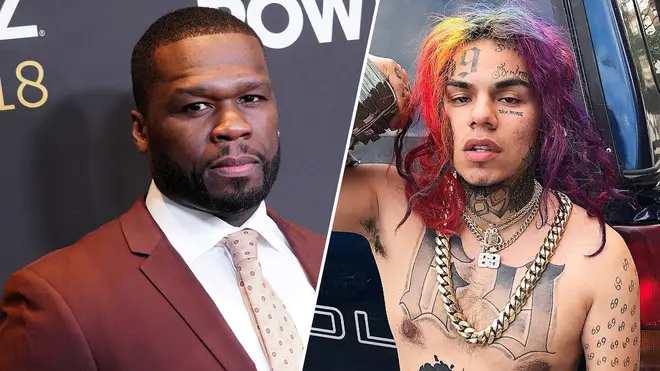 "No wonder he acts like that."
50 Cent has claimed that 'Gummo' rapper Tekashi 6ix9ine is his biological son.
The Power star took to Instagram over the weekend to unleash the surprising news on his 18.4 million followers, adding that he has proof in the form of a blood test.
"Your not gonna believe this but l dated a Mexican girl back in the day," he wrote alongside a photo of the pair. "l took a blood test and just found out 69's my son. no wonder he acts like that. get the strap"
Although it's possible that 50 - who has a habit of Internet trolling - is bending the truth, 6ix9ine echoed his statements in a post of his own. He wrote a transcription of an alleged conversation between the pair.
"50: I think you my son
69: my dad left me when I was young told me he'll come back and never did ....
50: I'm sorry
69: na it's cool u here now"
Both rappers hail from New York, and with a twenty-year age gap between them, fans have pointed out that it is possible. However, the news is yet to be confirmed.
This isn't the first time the 'Get Rich Or Die Tryin' rapper has associated himself with 6ix9ine. Earlier this year, he hailed the 22-year-old as 'The King of New York' after he said he was 'running the city'.
Meanwhile, 50 Cent recently offered his response to Drake and Pusha T's ongoing beef.