50 Cent Claims Ja Rule Feud Won't End Until "One Of Us Is Gone"
7 November 2018, 12:02 | Updated: 7 November 2018, 12:12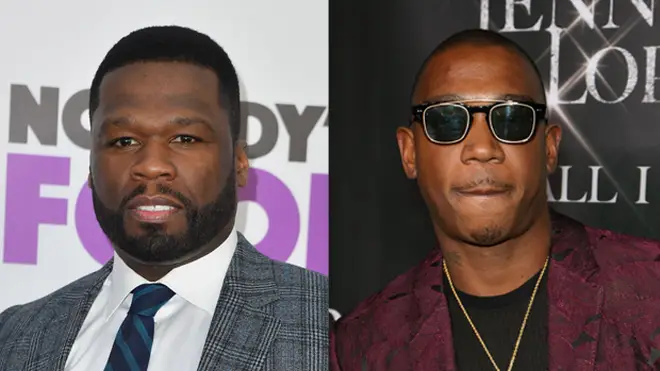 50 Cent and Ja Rule are still feuding on Instagram, after the 'In Da Club' rapper claimed he bought 200 front row tickets to Rule's upcoming show.
50 Cent has suggested that his long-running feud with Ja Rule will not end until one of them is dead.
The two New York rappers, who reignited their feud in 2018, have been battling each other for almost 20 years.
50 Cent recently claimed that he bought 200 front row tickets for one of Ja Rule's upcoming concerts, to ensure that the show should be empty.
While Ja Rule fired back by inviting him to "pull up" for an exclusive meet and greet with himself and Ashanti.
The feud has continued on Instagram, with 50 Cent suggesting that Ja Rule is lying about his reputation before music.
"Fools be like I was bad back in da day, We was moving and grooving till 50 came back around. LOL," wrote the 'In Da Club' rapper.
Ja Rule simply replied with "#PullUp".
50 then surprised some fans by adding: "South Side rules apply, it's never over. We may take a break, but It ain't over til one of us gone. get the strap."
Ja Rule then claimed that 50 had blocked him on Instagram following their most recent feud.
"He can dish it but can't take it," he said. "Stop acting like everything he do is dope he's TRASH… lmao how's that get the strap on single doing for you???"
He also posted some more memes aimed at 50 Cent.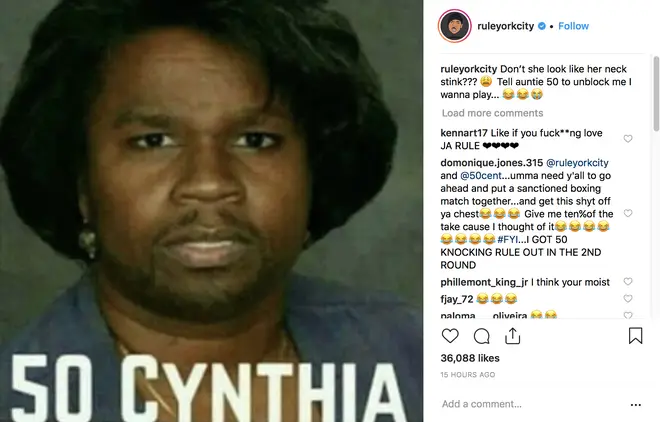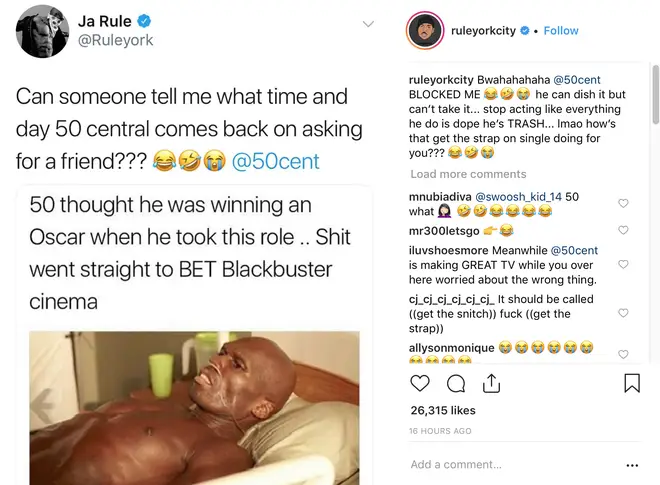 50 Cent is yet to respond to Ja Rule's latest social media jabs.