50 Cent & Ja Rule Just Reignited Their Decade-Long Feud On Twitter
19 January 2018, 16:49 | Updated: 19 January 2018, 16:51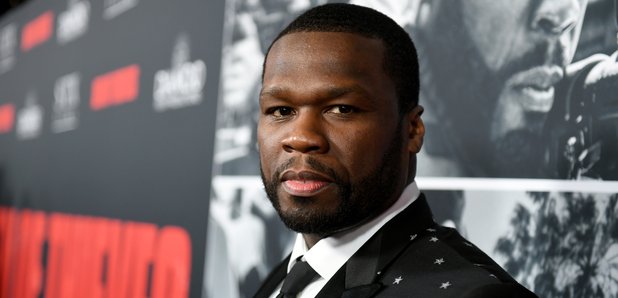 50 Cent and Ja Rule are back at it!
50 Cent has responded after Ja Rule reignited their decade-long feud with a vicious Twitter rant today (19th January).
The New York rapper hit back after with a picture that read "Groundhog Day", after his nemesis had intensified their feud earlier in the day.
"When the checks stop and you go back to the hood, and everybody knows your broke. It's not my fault," he captioned the Instagram post.
See below: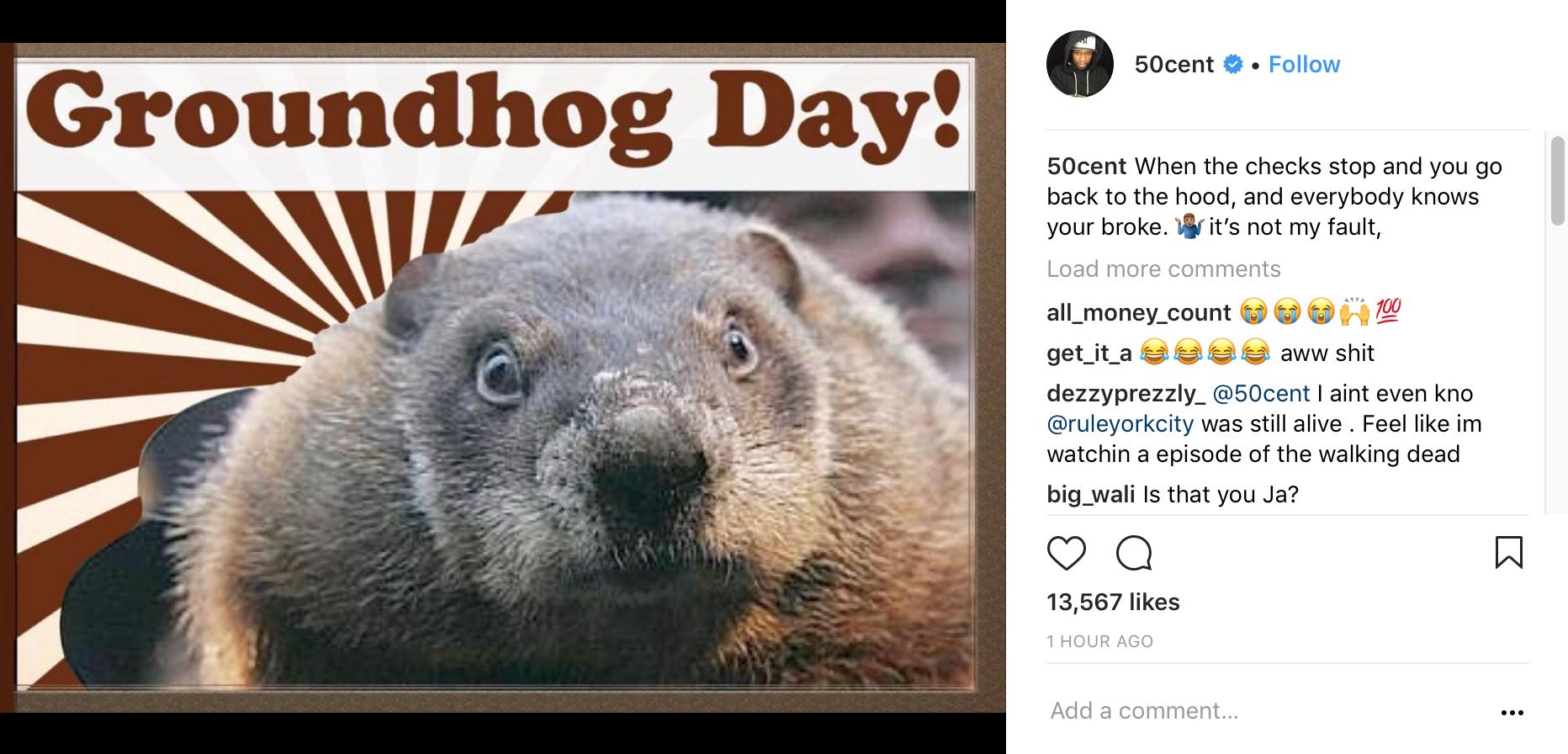 50 was responding after Ja Rule took to Twitter to unleash a verbal assault on him earlier in the day – becoming a trending topic in the process.
"Fun Hip-Hop fact: 50 Cent is a p*ssy," he wrote, before later adding "let's be clear I mind my business… but for some reason 50 Cent keeps my name in his mouth… I think he'd rather have my dick in his mouth lmao…"
See all of the tweets so far:
Ja Rule reignites beef with 50 Cent pic.twitter.com/GR6BnF5MhU

— Karen Civil (@KarenCivil) 19 January 2018
It appears that the feud began after 50 Cent and actors from his new movie 'Den Of Thieves' sat down for an interview with radio personality Big Boy.
Actor Oshea Jackson told an anecdote about being a huge Ja Rule fan, before 50 Cent rose to prominence and he "threw the [Ja Rule] CD right out of my grandma's car".
This whole thing started up again because 50 cent caught O'Shea Jackson listening to Ja Rule infront of him pic.twitter.com/7A4lzeGJMh

— Ebss Artez (@BeatsByEbss) 19 January 2018
This feud is likely to continue. Keep an eye on this page for more updates.
Check out some of the best reactions on Twitter:
Since 50 Cent and Ja Rule are fighting. Get your XXL white tees on and Myspace profiles back online. pic.twitter.com/V6F270Wcbf

— Kung Fu CP3 (@YoItsKenneth) 19 January 2018
Me listening to Ja Rule & 50 Cent diss tracks in 2018 pic.twitter.com/dKHbHGcVtU

— Matt (@MattMakesMeSick) 19 January 2018
When Ja Rule catch his kids watching Power pic.twitter.com/HnNo2pZRk7

— Matt (@MattMakesMeSick) 19 January 2018
*logs onto twitter*

*sees ja rule trending*

me:pic.twitter.com/FSQRSMMWk0

— ً (@halsey0utsold) 19 January 2018
Coincidentally, 50 Cent's new movie 'Den Of Thieves' is also released in cinemas today.