50 Cent Reveals Why Eminem Turned Down Joint Tour With Snoop Dogg & Dr Dre
18 September 2019, 16:42 | Updated: 18 September 2019, 16:50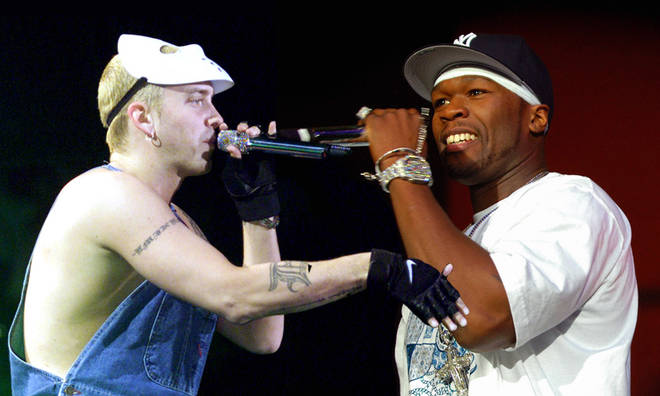 Eminem, 50 Cent, Dr Dre and Snoop Dogg all on one tour - what a world we almost lived in.
Imagine a Hip Hop tour which had four of the scene's biggest names ever performing on the same stage night after night!? Well it almost happened with 50 Cent, Eminem, Dr Dre and Snoop Dogg and now Fifty has revealed what stopped the whole thing.
Just days after 50 Cent confirmed Eminem is working on a new allbum, the 'In Da Club' rapper stopped by BigBoyTV and Fifty revealed details of a proposed tour with all the previously mentioned Hip Hop heavyweights.
After revealing that he, Em, Dr Dre and Snoop Dogg would've been set to make over $100 million for the tour, which would have taken place across a number of dates, 50 Cent claimed it was Eminem who was hesitant about the whole thing.
Revealing that Eminem's responsibilities as a father were the reason behind his reluctance to go on tour with the collective, 50 said "You do not believe how much money we would've made. And Em was like—there was so many dates at the time that we laid it out—that he was like, 'I just don't want to go on tour and come back and Hailie's grown.'"
Eminem's daughter Hailie Jade Scott Mathers was born back in 1995 and so would likely have been a teenager when the proposed tour was scheduled to take place.
Whilst it hasn't happened yet, now that Hailie is 23 years old maybe we could have another try at making this absolute dream of a tour happen!? Who wouldn't want to see those four legends share a stage together?
> Download Our Free App For All The Latest Music News!