50 Cent Roasts Young Buck With His Ex-Girlfriend's Explosive Diss Track - LISTEN
1 May 2019, 11:27 | Updated: 1 May 2019, 11:28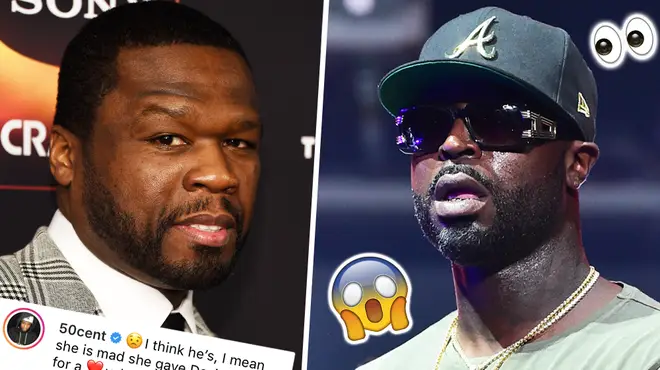 50 Cent takes to Instagram to troll Young Buck by using his ex-girlfriend's explosive news diss track against him...
50 Cent has been at it this week on Instagram, trolling Teairra Marie, Kanye West and Randal Emmett. To add to his trolling list, he is coming for Young Buck once again amid their ongoing beef. The pair are former friends who have have been dissing each other as of late, especially since Buck has recently released his latest project Compulsive.
To raise awareness to the project, Fiddy took to Instagram highlighting rumors that Buck has an affair with a transgender woman by sharing a meme on Instagram. Now he's back, sharing a diss track from his alleged ex.
50 Cent took to Instagram to repost a screenshot of the meme featured on the diss track Buck's alleged ex made. He captioned the image by writing, "I think he's, I mean she is mad she gave David the idea for a ❤️valentines project. @iamglamourpurfek.official 🔥🤦‍♂️smh just kiss and make up Buck."
He also commented "😟I want my money Buck."
This comes as retaliation for Young Buck's famous Instagram story dissing 50 Cent and revealing that there are some secrets he could unleash about the Power producer.
Glamourpurfek Young buck: shorty wanna ride remix
Young Buck recently took to Instagram Live and said "I thought you was 50 Cent... I thought you had some real n***a tendencies," Buck said on Instagram Live.
He even brought Fiddy's enemy Ja Rule into the beef by saying "If you such a real n***a, why don't you let me go? You understand what I'm saying? And we'll fight the battle like that. Line me up like Ja Rule. Go bar-for-bar with me, n***a. Play that game, you scared?"
>
>
>