50 Cent Savagely Trolls Kanye West Over New "Spare Some Change" Clothing Choices
30 April 2019, 12:07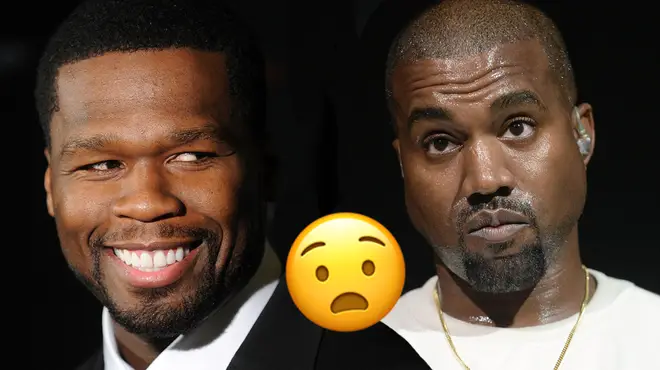 50 Cent's firmly cemented his status as Hip Hop's biggest Instagram troll in recent times and now he's turned his attention to Kanye West's clothing choices.
As his ongoing feud with fellow rapper Ja Rule appears to simmer for the time being, 50 Cent has turned his trolling attention to Kanye West and in has called out the 'Yandhi' rapper for his latest outfit choice.
Posting a picture of Kanye wearing a very unassuming grey-based outfit which we've come acustomed to seeing him wear in recent times, 50 Cent took aim at Yeezy and claimed "I'm definitely not wearing that sh*t".
Captioning his post on Instagram, 50 wrote 'welp now I know I'm not a style icon, I'm definitely not wearing that shit. LOL GET THE FUCK OUTTA HERE MAN' before later adding 'What in the "spare some change" type sh*t is this'.
50 Cent went on to write, 'No this is not a rich n*gga Vibe, I'm out ok I'm gone.' before the comments section of his post was flooded with reactions from fans.
One commenter savagely wrote 'My boy still got more hits than you' whilst others shared more supportive comments, including fellow star Nick Cannon who said 'You don't get it OG!! He f***ing with us!!!'.
Only days ago 50 Cent was caught up in an Instagram war with TV producer Randall Emmett who owed him $1,000,000 which sparked a number of popular memes as well as 50 Cent's new nickname 'Fofty'.
Kanye West has reacted to 50 Cent's words just yet and with a lack of presence on social media these days it doesn't appear that he will any time soon.
> Download Our Free App For All The Latest Music News!