YNW Melly Murder Trial: Lawyer Reveals Huge Alleged Police Mistake
18 June 2019, 13:21 | Updated: 18 June 2019, 13:29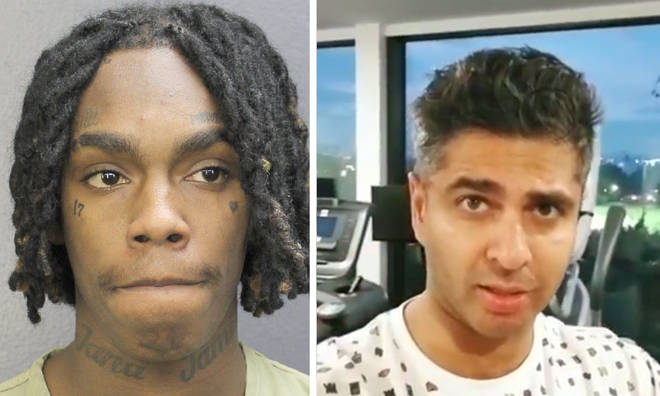 Rapper YNW Melly is potentially facing the death penalty if found guilty of the double murder of his two friends, however a big police error has been revealed.
YNW Melly has been in prison ever since he was arrested for the alleged double murder of his two friends YNW Sakchaser (Anthony Williams) and YNW Juvy (Christopher Thomas Jr.) back in February and a date for his bail hearing is still yet to be set.
But whilst Melly awaits his chance to request bail, a big alleged mistake by police working on the murder case has been revealed involving fellow rapper Fredo Bang.
According to lawyer Mo Gangat, who is famous for his Instagram updates on the legal proceedings of cases involving rappers including YNW Melly, Tekashi 6ix9ine and Lil Durk, the police allegedly made a big error when it came to issuing a subpoena to Fredo Bang.
In Gangat's update, he claims that "the cops issued a subpoena to Fredo saying that 'you got information about this case, you gotta come in and talk to us'".
He goes on to say, "Fredo's lawyered up and his lawyers are arguing a couple thimngs. First off, he's on tour, he can't come down to Florida right now and deal with this - he'll be on tour all summer."
Revealing the alleged police mistake, Gangat states, "Second - and this is a good look for Melly and something we've seen throughout this case all along - Fredo Bang's lawyers argue that this subpoena is invalid because it's got the wrong date, wrong day, fails to comply with Florida criminal procedure law in a number of ways."
Continuing, he says, "This is something that we've seen from the cops...sloppy work."
If Fredo Bang's lawyers are correct and the rapper ends up not having to testify in the case against YNW Melly, Gangat appears to suggest that may end up benefiting Melly when it comes to his bail trial later this year.
> Download Our Free App For All The Latest Music News!