XXXTentacion's Baby Mama Requests DNA Sample To Prove Paternity Of Son Gekyume
18 April 2019, 12:25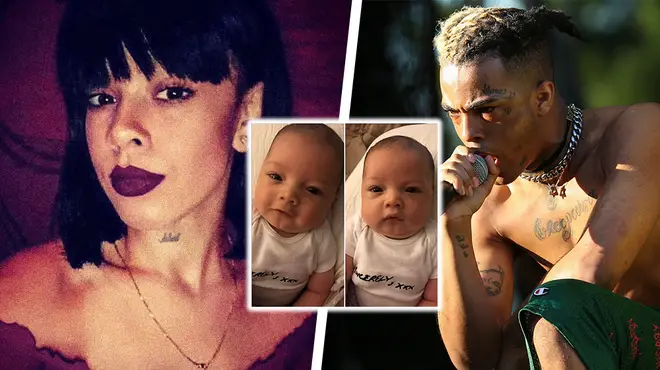 XXXtentaction's baby mother Jenesis Sanchez has reportedly requested for the late rappers DNA sample in order to confirm baby Gekyume is X's son...
After XXXTentacion sadly passed away, his mother Cleopatra Bernard, revealed that the rapper is having a son with his girlfriend, Jenesis Sanchez. In January, Jenesis Sanchez gave birth to XXXTentacion's son, Gekyume Onfroy,
Although Sanchez and Bernard have never publicly questioned whether Gekyume Onfroy is XXXTentacion's son, she's reportedly requesting DNA samples to prove that XXXTentacion is the father.
On January the 26th, Jenesis gave birth to her and Jahseh's lovely baby boy, Gekyume Onfroy. According to courts documents obtained by The Blast, Sanchez has filed a petition to confirm that XXXTentacion is the father of Gekyume.
Despite Gekyume looking like the spitting image of XXXTentacion, there have been many instances where children look like someone who is not their biological father.
In the document, Jenesis reportedly explained that herself and XXXTentacion lived together. She also admitted that the couple had "sexual relations during the time that Gekyume was conceived from February 19 through June 18, 2018, the day of the Decedent's death." 
Sanchez allegedly is seeking to prove that XXXTentacion is the father of her child, since they weren't married. X's baby mother revealed that nobody has refuted claims that he is the dad, however, she wants concrete evidence. 
The 21 year-old mother requested the courts to allow her to obtain biological samples of XXXTentacion, so she could establish whether the rapper is legally and biologically Gekyume's father.
Jahseh's baby mother Sanchez, also asked the court to demand that the Office of the Broward County Medical Examiner and Trauma Services hand over DNA samples of X to the scientific testing lab.
In other XXX-related news, Gekyume received his first blinded out chain at just 2 months old, representing in style just like his father.
XXXTentacion also landed himself 10 Billboard Music Award nominations including Top Male Artist and Top Billboard 200 artist.