Ty Dolla Sign Caught Getting Arrested During Drugs Bust As Footage Surfaces Online
13 June 2019, 16:31 | Updated: 13 June 2019, 17:12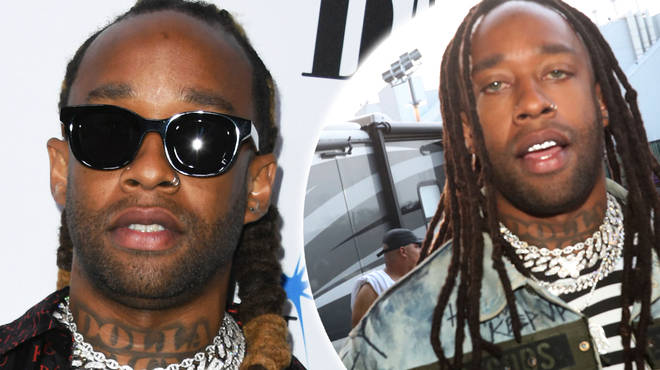 New footage of Ty Dolla Sign's drug arrest from 2018 has surfaced online, revealing more details about his run-in with the police.
Ty Dolla Sign was arrested and charged with possession of marijuana, cocaine and drug paraphernalia last year (Sept 5). The full footage of his run-in with the police in Atlanta has emerged online.
On Tuesday (June 11), four videos displaying his arrest and the circumstances surrounding it surfaced on YouTube.
In one of the video's the cops can be seen conducting a search of Ty's limousine van. A cop allegedly smelled marajiuana and walked over to the vehicle.
The police unit dogs consistently barked while the police discovered 18.2 grams of marijuana, a small quantity of cocaine and thousands of dollars in cash in the limo.
In another clip, Ty Dolls Sign can be seen talking to the police in their car after they had arrested him. In another video, we see cops talking to Ty in the police car.
The final video shows Ty and some of his crew in handcuffs at the police station in Atlanta.
After the "Or Nah" artist was indicted on felony possession of cocaine, felony possession of THC and misdemeanor possession of weed, Ty Dolla was subsequently released on $6,000 bond.
According TMZ, Ty Dolla $ign accepted a plea deal and avoided jail time for the charges.
Watch clips below.