Tristan Thompson Responds To Rumours He Cheated On His Ex-Girlfriend With Khloe Kardashian
1 August 2019, 13:06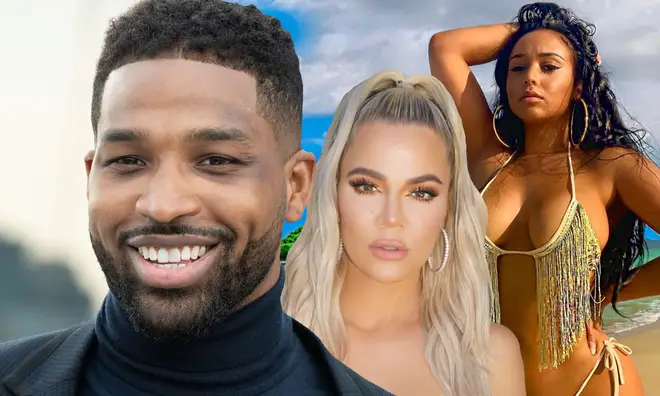 The NBA player has denied a cross-over between his former relationships with Jordan Craig and Khloe Kardashian, both of whom he shares a child with.
Tristan Thompson has insisted he was single when he met Khloe Kardashian, despite allegations that he left his then-pregnant girlfriend, Jordan Craig, for her.
According to alleged court documents published earlier this year, Craig claimed that Tristan's relationship with the 35-year-old reality star was damaging to her pregnancy.
After rumours swirled this week that Thompson, 28, had recently gone on vacation with Craig, the NBA player took to Twitter to dismiss the claim - and address the supposed love triangle.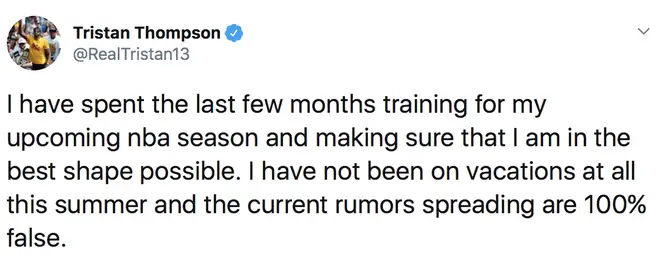 "I have not been on vacations at all this summer and the current rumors spreading are 100% false," he wrote on the rumours surrounding Craig, who gave birth to the couple's son, Prince, in December 2016.
He went on to defend his ex-girlfriend Khloe against trolls who attacked her for the way their relationship allegedly started, and insisted he was single when they started dating.
However, Jordan previously mentioned in the aforementioned court documents that she was still in a relationship with Tristan when he hooked up with Khloe.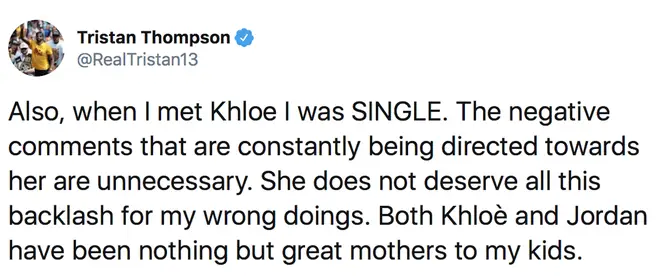 "Also, when I met Khloe I was SINGLE. The negative comments that are constantly being directed towards her are unnecessary," wrote Thompson this week.
"She does not deserve all this backlash for my wrong doings. Both Khloè and Jordan have been nothing but great mothers to my kids."
Thompson's statement comes weeks after Khloe issued her own version of events on Instagram, claiming the sportsman "pleaded with me that the relationship was over long before we met," while admitting Tristan told her about Jordan's pregnancy after a few dates.
Khloe gave birth to the couple's daughter, True, in April 2018, around the time Thompson was found allegedly cheating on the 'Revenge Bod' star during her pregnancy.
Back in February, Tristan was accused of cheating on Khloe once again - this time with Jordyn Woods, long-time best friend of Khloe's half-sister, Kylie Jenner.