Travis Scott's Rumoured Sidechick "Throws Shade At Kylie Jenner" In Lengthy Post
25 October 2019, 11:02 | Updated: 5 February 2020, 17:15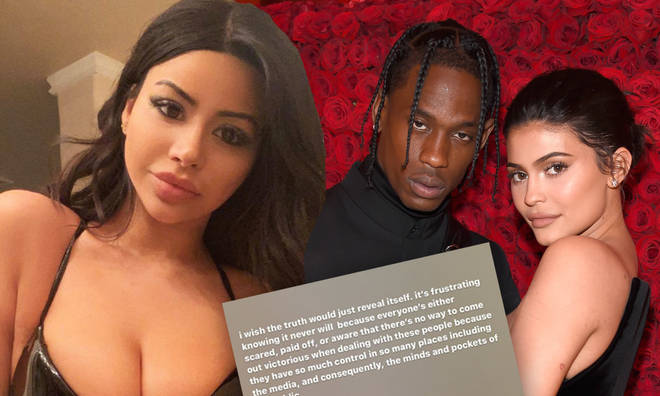 Scott's alleged love interest, who goes by @YungSweetro online, has spoken out against Jenner.
After news surfaced of Kylie Jenner's split with Travis Scott earlier this month, the rapper soon found himself at the centre of a cheating controversy.
Scott, 28, was accused of seeing another woman behind the 22-year-old reality star's back, who goes by Yungsweetro on social media. The pair have been linked all the way back to 2013.
Both Yungsweetro and the 'Highest In The Room' rapper slammed the cheating claims, with Yungsweetro writing on her Instagram Stories, "None of these rumours are true, it's just the internet creating a false narrative.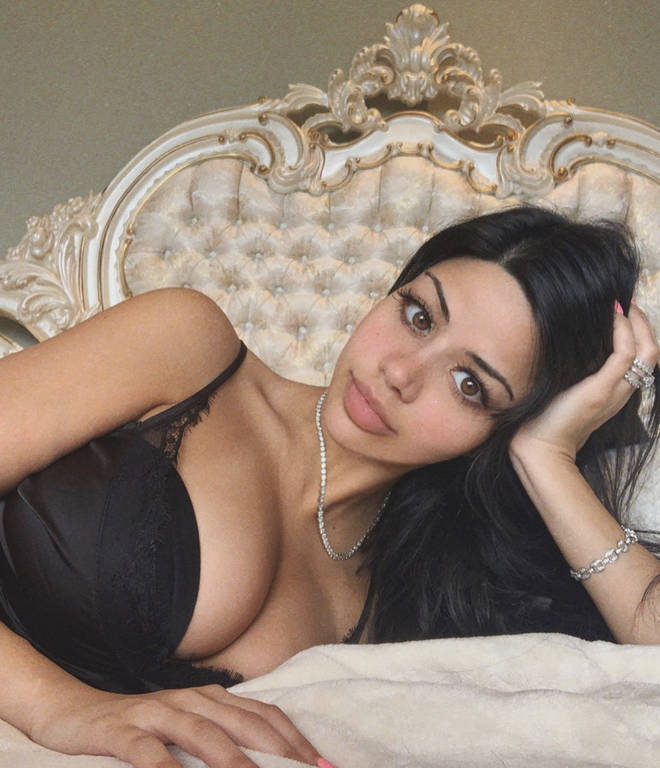 "Please stop spreading lies & leave him, her & I alone because it's affecting real lives. Thank you." Scott vehemently denied the rumours, writing "It's really affecting when u see false things said about u once again these false stories about me cheating are just simply not true," he wrote."
However, in a series of lengthy posts, Yungsweetro suggested she and others have been forced into silence because of the "power" people hold - with many assuming the 'people' to be the Kardashian-Jenners.
"I wish the truth would just reveal itself," she wrote, before saying it won't because "everyone's either scared or paid off" by a group of people who have control over "places including the media."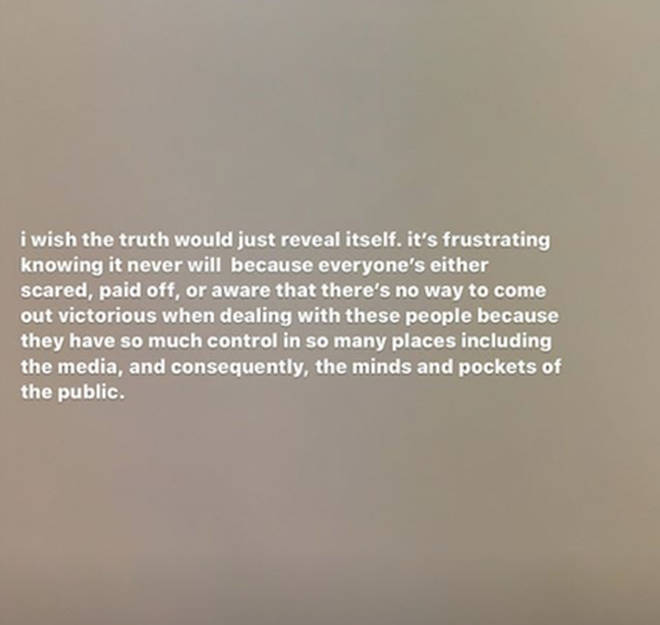 Interestingly, Jordyn Woods was mentioned after Yungsweetro shared a direct message from a user who claimed Kylie's former best friend had been "blacklisted" from a number of companies following the Tristan Thompson scandal.
"Ur not alone," the user wrote, to which Yungsweetro replied, "But I didn't do anything wrong. Literally a victim of the Internet being crazy."
In another post, Yungsweetro went on to say that while she believes Jordyn didn't do anything wrong, her situation is completely different to her own experience.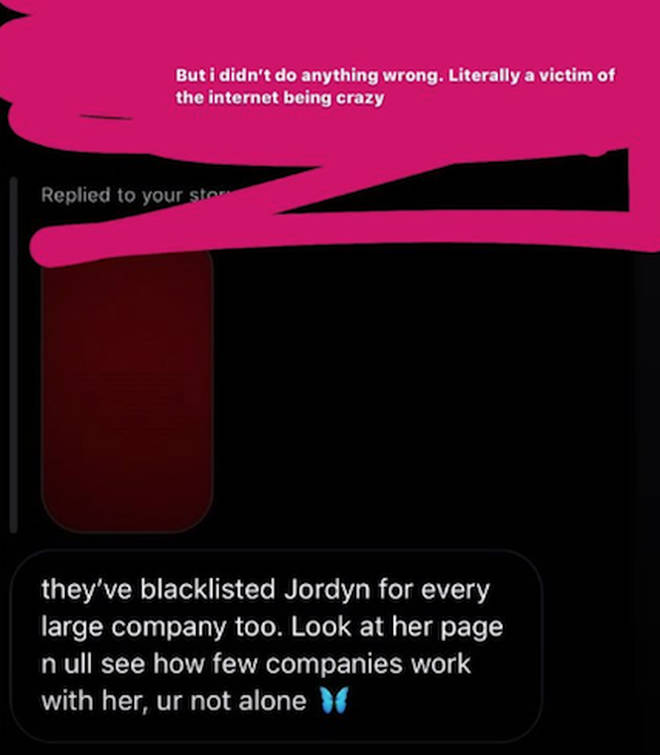 "I'm not speaking now out of spite, or being salty over extra money I don't need. What I'm doing with my life is much greater than being an "instagram model" for fraudulent reality star," she wrote.
"It's just sad to see how someone with all that money and fame is still concerned with little insignificant me, someone who's done nothing to her, and have so much jealousy and envy in her heart that she'll try to block a complete stranger from doing better for themselves.
She concluded, "This is y'alls idol. An insecure, petty, manipulative con artist."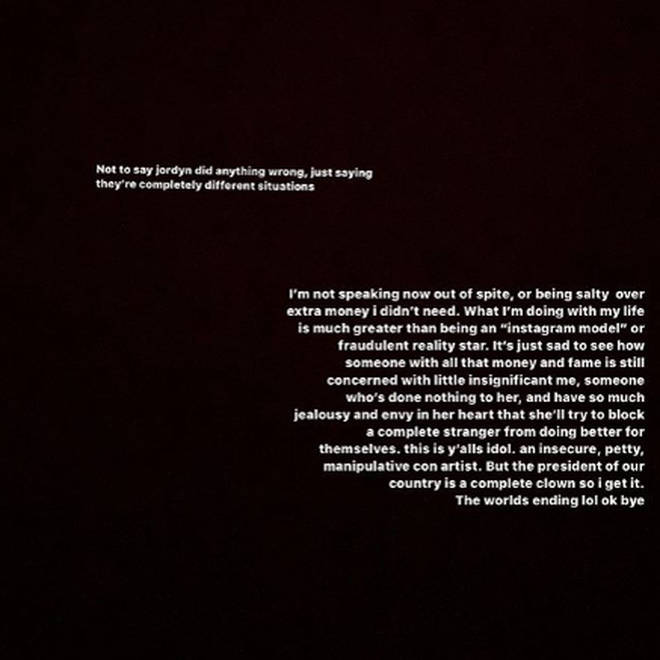 Jordyn Woods was famously frozen out of the famous family after allegedly hooking up with Khloe Kardashian's on-again-off-again partner - and father of her daughter True - Tristan Thompson.
Kylie is yet to comment on the speculation.