Kylie Jenner & Travis Scott Are Back "Living Together" After Reunion Rumours
18 October 2019, 15:09 | Updated: 6 October 2020, 08:54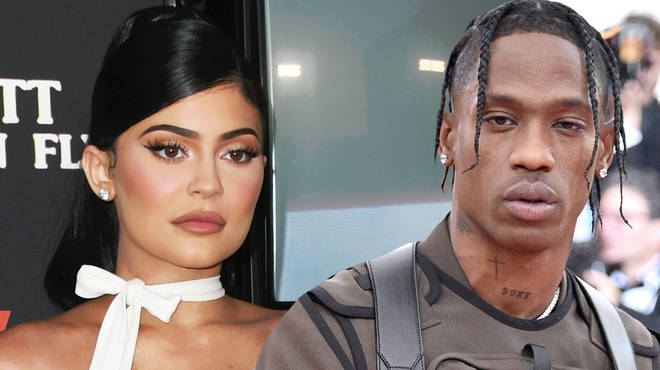 Beauty mogul Kylie Jenner and her ex-boyfriend Travis Scott are living together again in their family home. The couple split earlier this month.
Kylie Jenner is reportedly still living with her ex-boyfriend Travis Scott as he is resting after his knee injury. Travis took a nasty fall while on stage at the Rolling Loud Music Festival in Queens, New York on Sunday. 
According to TMZ, the beauty mogul 22, and Travis, 28, are 'getting comfortable' at the Calabasas home they once shared together. They have allegedly been living together with their 20 month old daughter Stormi Webster.
Earlier this month, news reports emerged of the suspected break up between the pair. Kylie then came forward and announced their split officially.
However, friends of the former couple, are convinced the duo will reunite 'by the end of the year'.
On Wednesday (Oct 16), Kylie uploaded the sweetest photos with Stormi at a pumpkin patch. However, she left out photos with Travis Scott, and it was later revealed that he was with them.
It seemed as though it was the first time the ex-couple were face-to-face since August 27. However, sources have now claimed that they are in fact living together.  
The site explained: 'Kylie and Travis are getting very comfortable together since their split, and he's been spending lots of time at her house...'Travis is spending nights at the home he and Kylie shared in Beverly Hills.'