Tory Lanez Speaks Out After Models Accuse Him Of "Faking" On-Set Colourism Incident
18 June 2019, 16:09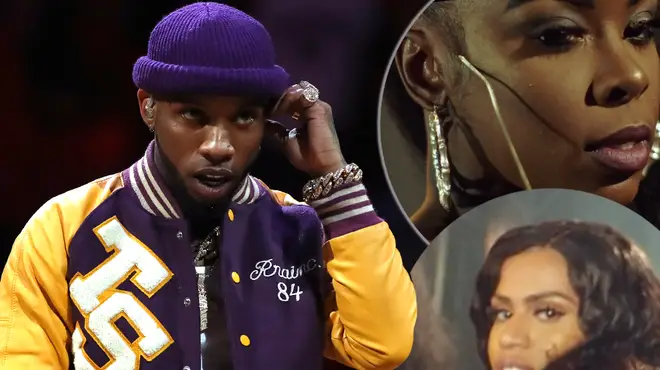 Tory Lanez has responded to the two models on-set, who claims that the colourism incident at the video shoot was "fake" and staged.
Tory Lanez has responded to claims that he staged a video where he called out directors on the issue of colourism in entertainment industry.
In the behind the scenes clip he posted on the set of Nafe Smallz "Good Love", stopped the director filming for allegedly tried to swap a dark-skinned model for a light skin model.
The dark skinned model who was swapped, Sultry Shen, claimed the whole thing was "fake" and staged. The blonde curly haired model, Alisia Dixon, also spoke out and said that Tory staged the scenario.
Tory Lanez has refuted the two models claims and took to Instagram story to deny that it was a publicity stunt.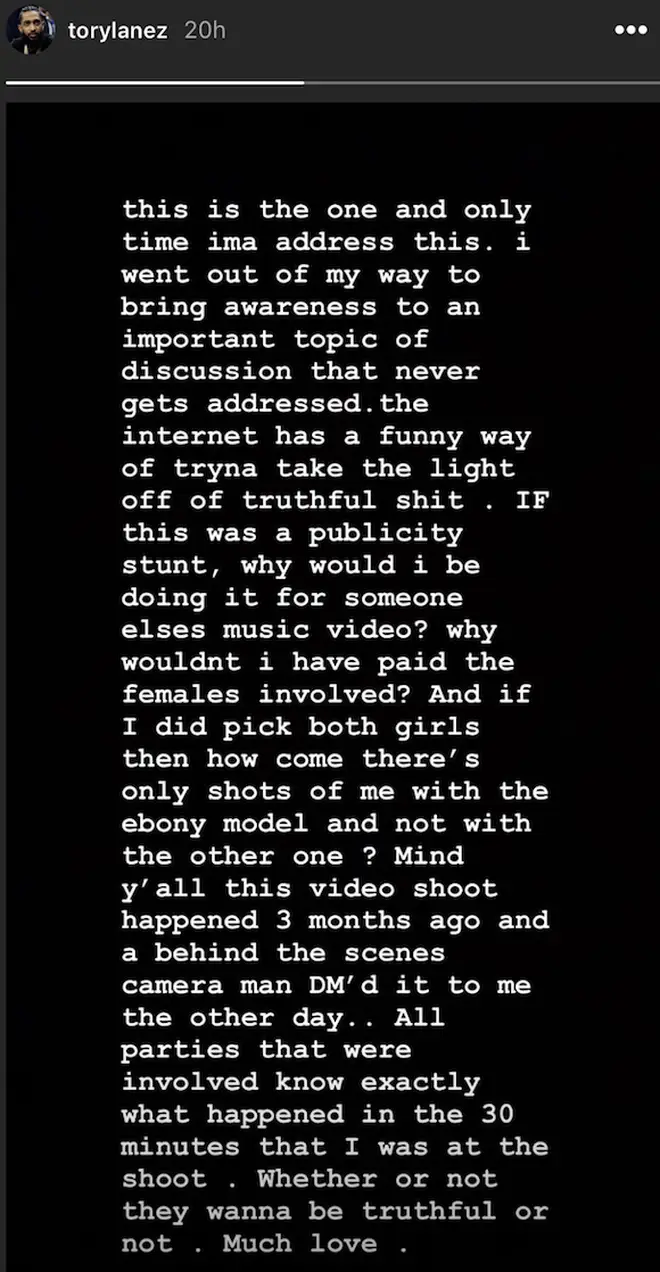 The Canadian rapper wrote:
"The internet has a funny way of tryna make the light off of truthful shit. If this was a publicity stunt, why would I be doing it for someone else's music video," he said.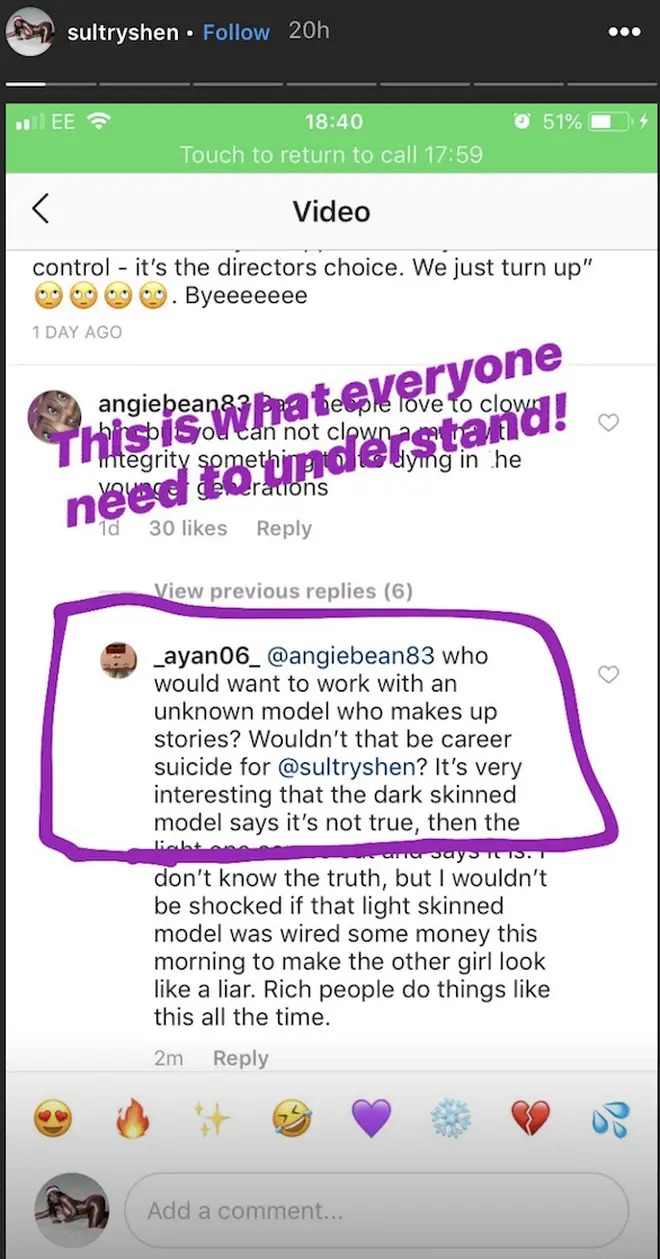 He continued: "Mind y'all this video shoot happened 3 months ago and a behind the scenes camera man DM's it to me the other day," on Instagram stories.
He added: "All parties that were involved know exactly what happened in the 30 minutes that I was at the shoot. Whether or not they wanna be truthful".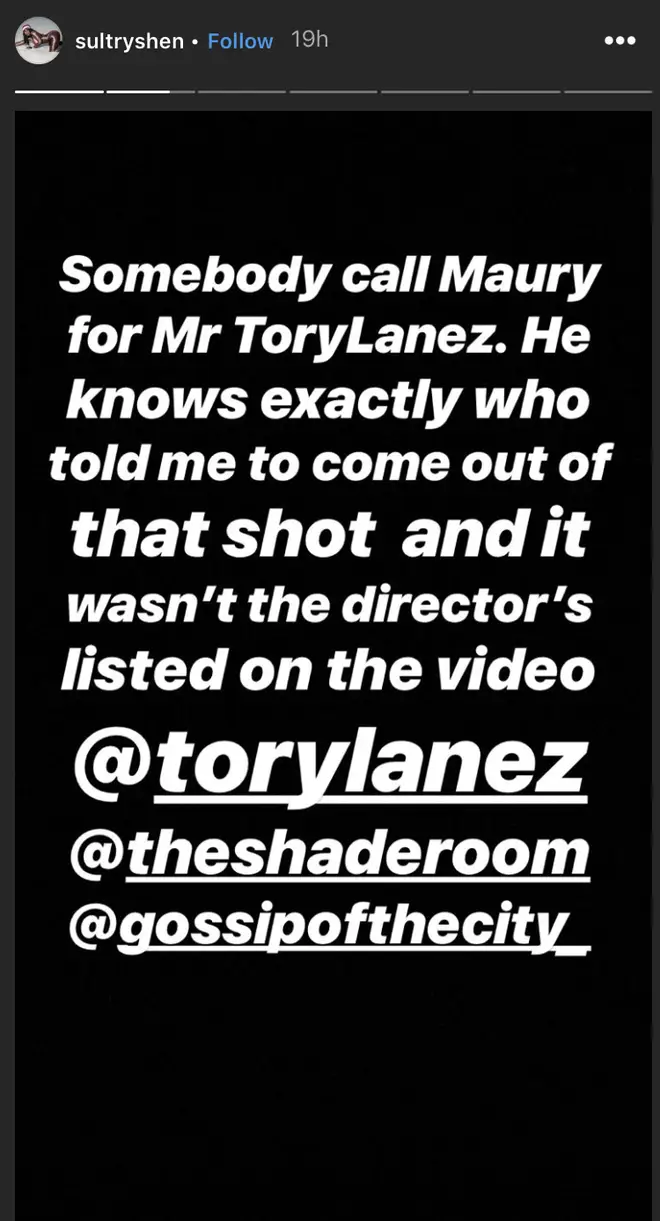 After Tory's Instagram statement, the dark skinned model, Sultry Shen, went off on her Instagram story. She claiming that it didn't go the way Tory made it out to be. See screenshots below.