What songs did Tommy Fury and Jake Paul use for their ring walks?
27 February 2023, 09:48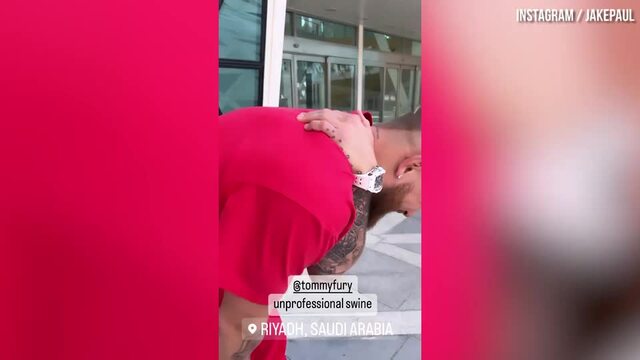 Jake Paul calls out Tommy Fury on Instagram again
Tommy Fury finally faces Jake Paul for their long-awaited battle in the ring.
Tommy Fury and Jake Paul have finally faced off in their highly-anticipated fight on Sunday 26th February at the Diriyah Arena in Saudi Arabia.
The clash between heavyweight champion Tyson Fury's half brother and the YouTuber-turned-boxer was a long time in the making, with Tommy winning the battle.
Both unbeaten in their professional boxing careers, Fury and Paul have been scheduled to fight twice already, but after the former withdrew on both occasions, fans are more excited than ever to see the two battle it out in the ring.
Here's what we know about Tommy and Jake's ring walks.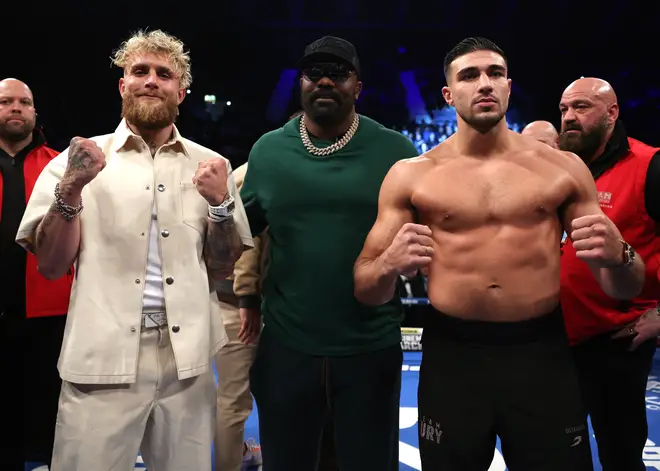 What song will Jake Paul use for his ring walk?

Paul's fight against Tommy Fury saw him walk out to Outlet by rapper Desiigner.

He walked alongside brother Logan Paul, as the world watched him take the ring for his loss against Fury.

Jake Paul entering the arena. Picture: Getty

Ahead of his fight against Anderson Silva, Jake walked out to Pop Smoke's 'Got It On Me'.

Paul walked out to MIA's 'Paper Planes' ahead of his fight against Ben Askren, alongside his infamous mascot, the Problem Bot.

He walked out to 'Basketball' by Bow Wow, Jermaine Dupri, Fabolous and Fundisha ahead of his battle against Nate Robinson, after walking out to Machine Gun Kelly's 'Till I Die' before his fight against Tyron Woodley.

For his second battle with Tyson Woodley, Paul walked out to 'YMCA' by Village People.

What song will Tommy Fury use for his ring walk?

Fury walked out to the fight with Fortunate Son by Creedence Clearwater Revival - a different song to what was scripted.

He was reportedly meant to walk out to British anthem Sweet Caroline by Neil Diamond, but instead walked out to the 60s classic.

Tommy ahead of the fight. Picture: Getty

Ahead of his fight with Daniel Bocianski on 23rd April 2022, he walked out to 'Live Your Life' by T.I. and Rihanna.