T.I. Slams Publication For Revealing The Cause Of His Sister's Death
7 June 2019, 16:06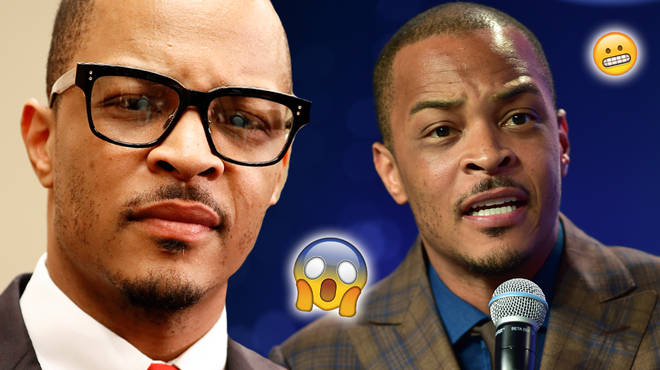 T.I took to Instagram Live to blast a publication's founder after publishing an article about the cause of his sister's death.
T.I. recently made a video addressing a publication that published an "insensitive" article about the cause of his sister, Precious Harris' death.
Tip was disatisfied and upset about the publication's headline, which stated that Precious Harris died of a cocaine overdose. The Atlanta rapper believes the article tarnishes her legacy and doesn't reflect the woman who he knew.
On Thursday (June 6), Tip took to Instagram Live to express how upset he is with the publication's founder Harvey Levin, while calling for a TMZ boycott.
T.I told Instagram Live" As long as you've known me Harvey, I've been respectful, I've been cordial, I been polite, I been kind, I been fair … you just burned that bridge," he says in the video.
He continues: "I hope your story was worth it. You just burned a bridge. To not just me, but everybody around me. All my family. Anybody who stand wit me, anybody who stood wit Precious … will not stand wit you."
Tip added: "That go for the Deltas [sorority], I need all ya'll, stand the fuck up, ok? That go for all the children in the communities that she taught, she mentored, ok? That go for all the generations, from 60's, 70's, 80's, 90's."
A Fulton County Medical Examiner revealed Precious Harris died "from cocaine toxicity which aggravated hypertensive cardiovascular disease (high blood pressure)."
The report also indicated Harris' high blood pressure led to an abnormal heart rhythm, which caused a disruption in the blood flow to her organs.
Harris also suffered from a number of ailments such as chronic lung disease, kidney disease and diabetes.Simply put, Harris wasn't exactly in the best of health prior to her passing.