T.I Slams Cheating Rumours With Cute Post Dedicated To His Wife Tiny Harris
5 June 2019, 13:27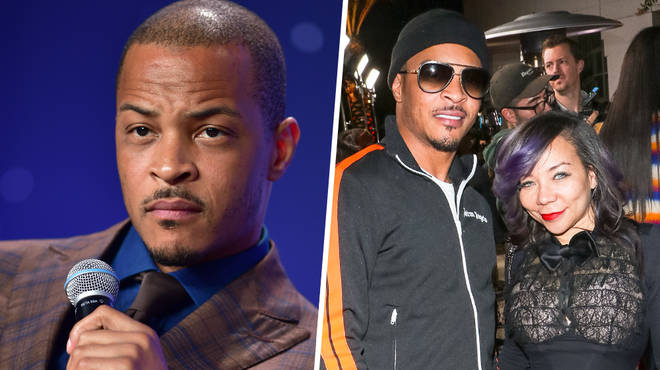 T.I shuts down rumours that he cheated on his wife Tiny Harris, with the cutest Instagram post dedicated to her.
T.I has taken to Instagram to shut down the cheating rumours that have been circulating on social media. The rumours came after his wife Tameka 'Tiny' Harris posted a "cryptic message" fans suspected was about T.I cheating on her.
However, T.I. wasn't about to let the rumours go on for much longer, and took to Instagram to prove how very much boo'd up him and his wife is.
Earlier today, T.I. took to Instagram to shut down the rumours by uploading two photos of his wife. The Atlanta rapper let the world know that she's his only dime.
On the post, T.I. wrote "Making my pictures look better" referring to Tiny bending down in front a collage of photos of himself.
He continued on to write: "Keep KICKING ass & giving em hell Mrs Harris... I Fu**in Love you!!!"
The couple have been rumoured to cheated on one another in the past. However, T.I shows the couple are still going strong.