The Game Savagely Trolls Joe Budden Over Sexual Lyrics About Cyn Santana
5 February 2019, 17:07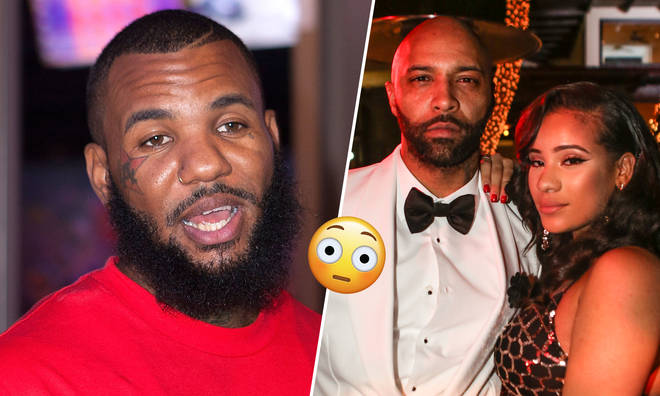 The Compton rapper took aim at Budden after he slammed him for rapping sexual lyrics about his fiancé Cyn Santana.
The Game has fired back at Joe Budden after the 'State of the Culture' host slammed him for his sexual lyrics about his fiancé Cyn Santana.
Santana, who shares a child with Budden, was reportedly mentioned in a leaked song by The Game, where the rapper outlined an alleged sexual encounter with her.
The song is reportedly the same track Kim Kardashian was mentioned in a similar tone, and while Kanye West is yet to publicly respond, Budden couldn't bite his tongue.
"I don't give two f*cks about what anyone did before I was involved with them," Budden said to his co-hosts. "To me, that's more loser sh*t."
Budden appeared to be upset that The Game didn't approach him before airing the song during a listening party. "You didn't say it to me," he said. "You said it in a song. You can call me, Game. You talking about my girl with a girl name. Watch your f*cking mouth, man."
In response, The Game called out Budden on Instagram and took credit for his career. The rapper also alleged that Budden is attempting to sue him, and claimed he "discovered" Santana.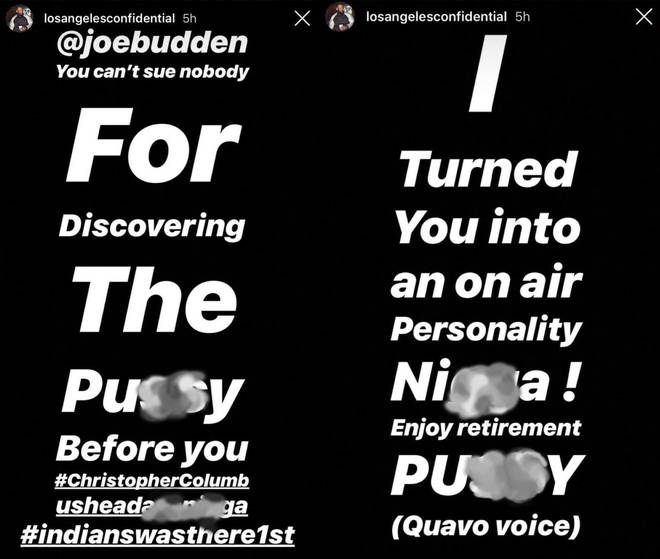 "You can't sue nobody for discovering the pu**y before you #ChristopherColumbusHeadA**Ni**a #IndiansWasThere1st," Game wrote.
"I turned you into an on-air personality ni**a! Enjoy retirement pu**y! (Quavo voice)." Budden is yet to respond to Game.
Last month, Game also referenced Kim Kardashian's younger sibling, Kylie Jenner, in the same leaked song, and suggested that he made her breakfast in the morning during his time dating Kim.