Tekashi 6ix9ine Claims People Attempted To Murder Him In Rikers Island Jail
18 July 2018, 21:20 | Updated: 18 July 2018, 21:21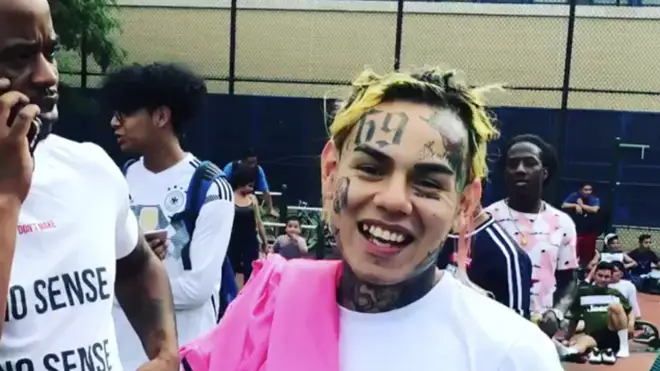 The controversial rapper also claims he is about to "go to jail forever"...
Tekashi 6ix9ine has claimed that people tried to murder him whilst in Rikers Island prison.
The 'Gummo' rapper, who bailed himself out of jail for $150,000 last week, made the shocking claims in a new interview with TMZ.
"I was super scared," he told the publication. "They tried to kill me in there, they tried to slit my throat."
Interestingly, whilst in Rikers Island prison, the rapper was moved into the contagious diseases unit away from other inmates.
The controversial rapper appeared to suggest this was because of the threats he received.
Although some fans have suggested that 6ix9ine may be trolling, Daily News reported last week that notorious Trinitarios gang members attempted to intimidate him while in prison.
Tekashi 6ix9ine was released from prison last Friday after posting bail and later had to surrender in Houston, Texas and post another bail of $5000.
Following his recent court drama, the rapper has claimed that he is set to "go to jail forever".
However his claims are yet to be verified by any official sources.