Tekashi 6ix9ine Claims He Is Going To Jail Forever & Makes Final Promise To His Fans
18 July 2018, 10:35 | Updated: 26 November 2018, 16:09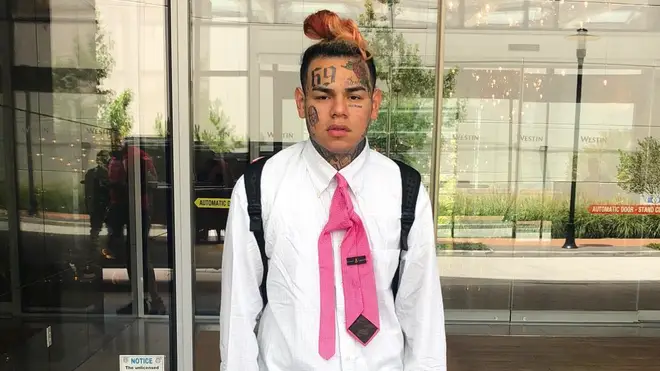 Is 6ix9ine about to receive a life sentence?
Tekashi 6ix9ine has claimed that he is set to go to jail forever, following a series of recent legal troubles.
The controversial 'Gummo' rapper, who was in Rikers Island prison last week before being released on bail, made the surprising statement on Instagram.
Read the latest on his jail charges HERE
6ix9ine posted a picture of the mugshot from his arrest alongside the caption: "I'm giving you guys one last music video this Sunday before I got to jail forever," he wrote to his 8.5 million followers.
See the post below:
The rapper then took to Instagram Stories to encourage his fans to subscribe to his YouTube account, before he releases the official music video for his latest song 'Fefe' on Sunday.
Tekashi's latest news appears to contradict his recent Instagram post, where he took a picture outside of court after his Texas court appearance.
At the time, he wrote: "Just went to court. It was good."
The New York rapper handed himself over to authorities in Texas after promising to pay a $5000 bail to the court.
According to TMZ, Tekashi is set for another court hearing on Friday and the misdemeanour he was accused of, carries a maximum of 1 year in jail.
It's not currently unknown why Tekashi 6ix9ine would be facing a life sentence in prison.
However the rapper has been known his publicity stunts in the past.