Here's How Long Tekashi 6ix9ine Will Remain Locked Up After Being Denied Bail
13 July 2018, 11:58 | Updated: 13 July 2018, 12:00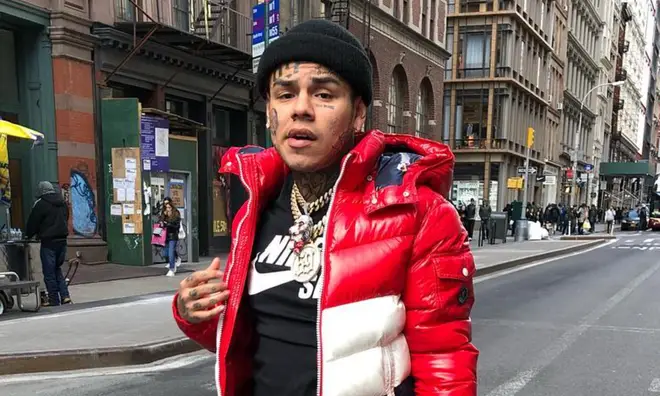 The rapper was named a "flight risk" by the judge.
Tekashi 6ix9ine has been denied bail by a judge in New York after labelling him a "flight risk", TMZ reports.
The 'Gummo rapper was arrested on Wednesday (11th July) on an outstanding warrant from Texas, connected to an altercation in January where 6ix9ine allegedly choked a 16-year-old.
According to the report, Tekashi, real name Daniel Hernandez, and his team of attorneys appeared in court yesterday (12th July) and requested the judge release him on bail.
The rapper "pleaded for mercy" while telling the judge he's learned his lesson after sitting behind bars for a day. He reportedly added that he needed to be let out in order to support his mother and family.
However, the judge wasn't persuaded, pointing out that 6ix9ine has been travelling around Europe of late and hasn't been taking the ongoing case seriously.
The rapper's previous plea deal in a child sex case from 2015 requires him to stay out of trouble. Yesterday, the judge reportedly suggested that his recent reel of arrests have failed to uphold his end of the deal.
As a result, 6ix9ine was not granted bail and will remain behind bars until his next hearing on 20th July.