Tekashi 6ix9ine Fans Are Convinced Kim Kardashian Dressed Like Him For Halloween
1 November 2018, 15:01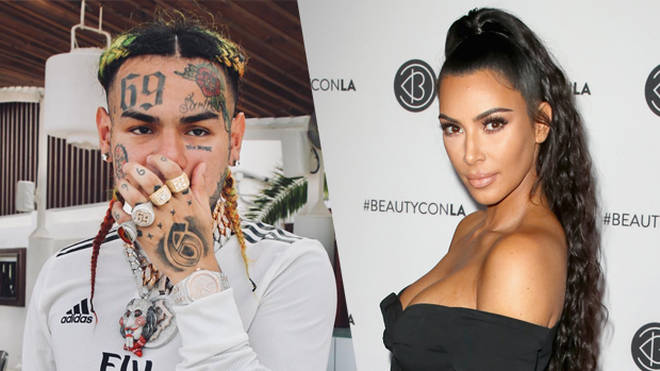 6ix9ine's signature look has been popular this Halloween and people think the Keeping Up With The Kardashians star has been inspired...
Tekashi 6ix9ine fans are claiming that Kim Kardashian dressed like him for Halloween 2018.
The 'FEFE' rapper, who recently avoided a lengthy prison sentence, made the bold claims while showing off fans who used his signature look as inspiration for their outfit this year.
Posting a picture of a woman that looks like Kim Kardashian on Instagram, he wrote: "TEKASHI69 HALLOWEEN TAKEOVER! AS MUCH AS YOU HATE ME I TOOK OVER THIS HALLOWEEN. THIS WAS SO AMAZING TO SEE IM THE HOTTEST IN THE GAME."
See the post below: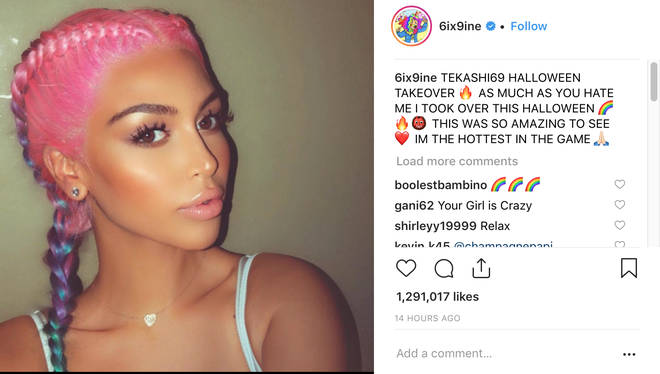 In the photo, the woman appears to have her hair in a multi-coloured ponytail.
After seeing the image, some fans in the comments section mistook the woman for Kim Kardashian. "I really thought this was Kim K," said one fan.
While another person added: "Wtf either this is Kim, or someone who looks smack like Kim."
"Definitely thought this was Kim Kardashian, another fan wrote under the post."
The real identity of the woman in the picture is currently unknown.
However the real Kim Kardashian dressed as a Victoria Secret Angel and Pamela Anderson for Halloween this year.
She also dressed up Saint West as his dad Kanye West from his 'I Love It' collaboration with Lil Pump.
While North West also dressed in one of the outfits from Kanye West and Lil Pump's music video.