Tekashi 6ix9ine Responds After Police Discover Gun In His Brooklyn Home
30 September 2018, 10:24 | Updated: 30 September 2018, 10:30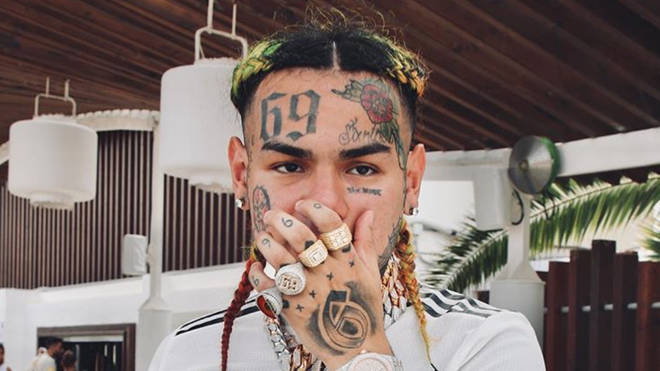 6ix9ine may be in serious trouble...
Tekashi 6ix9ine has responded after the NYPD and FBI federal agents reportedly raided his Brooklyn home and found a gun.
The rapper was not at home during the search however he has now taken to Instagram to respond to the situation.
"They don't want to see me free," he wrote alongside footage of him eating at restaurant in Europe.
According to TMZ, it's not currently clear what prompted the search or to whom the firearm belonged.
6ix9ine was in the process of moving out of his Brooklyn home and there had been multiple people, including cleaners, inside the property over the past few weeks.
However a weapons charge in New York City could face serious consequences for 6ix9ine.
The rapper also is facing an important legal hearing on 2nd October, that could see the controversial rapper jailed for 1 to 3 years.
In August, the Manhattan DA's Office claimed that he violated the terms of his 2015 plea deal, which he struck on one count of use of a child in sexual performance.
Meanwhile, the rapper recently mocked 50 Cent's career by recreating music videos for his classic singles 'In Da Club' and 'Candy Shop'.