Here's The Real Reason Tekashi 6ix9ine Was Banned From MTV VMAs
22 August 2018, 14:03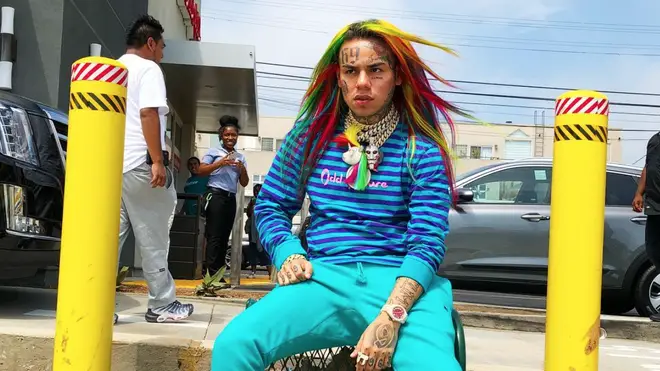 6ix9ine wasn't allowed to perform his hit single...
Tekashi 6ix9ine was reportedly banned from this year's MTV VMAs, according to Nicki Minaj.
The controversial New York rapper was intended to perform their collaboration 'FEFE' as part of her stunning VMAs set.
However according to Minaj, 6ix9ine wasn't approved by officials despite her best efforts.
"I wanted him to perform with me at the VMAs and somewhere along the line he didn't get approved to perform by the powers that be," she said on her latest episode of Queen Radio.
"I don't want anyone to think for a second that I wouldn't invite him to perform his hit record. I want everyone to know my character.
"I really fought. It is what it is. When I know somebody there's nothing you can tell me about [them]. That's just how it is."
Tekashi 6ix9ine is yet to respond.
Nicki Minaj has previously claimed that there is a multi-million dollar media campaign to smear her name following their collaboration earlier this year.
She surprised fans by adding 'FEFE' to her new album after the project was already released.
Meanwhile, Nicki Minaj has continued her feud with Travis Scott and Kylie Jenner after his album 'Astroworld' beat her to No. 1 in the Billboard album charts.