Tekashi 6ix9ine Responds After Drake Mocks His Nicki Minaj Collaboration 'Fefe'
4 August 2018, 11:22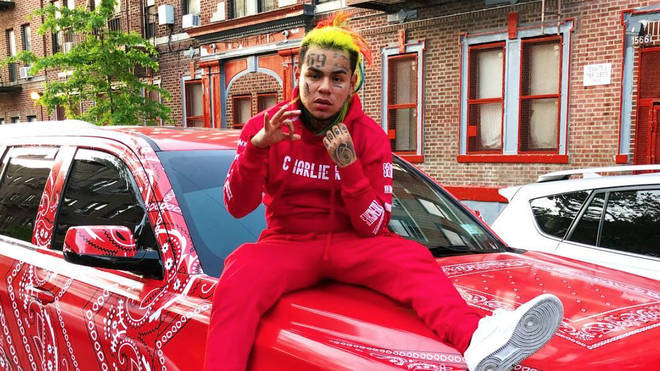 6ix9ine isn't happy...
Tekashi 6ix9ine has responded after Drake appeared to mock his latest single 'Fefe' with Nicki Minaj.
In a video posted on Nicki Minaj's Instagram account, Drake is seen laughing at her decision to release the song.
"What's that song called again? Fefe?" he said, before they both burst out laughing.
Interestingly, Nicki Minaj chose to disable comments under the video and simply captioned it with the 'Scorpion' emoji.
After seeing the footage, 6ix9ine was quick to take a light-hearted jab at Nicki Minaj.
In a now-deleted Instagram post, the rapper posted a picture of himself and Nicki from the official music video alongside the caption: "Everybody go comment on Nicki Minaj's page and tell her 6ix9ine don't wanna be with you no more…"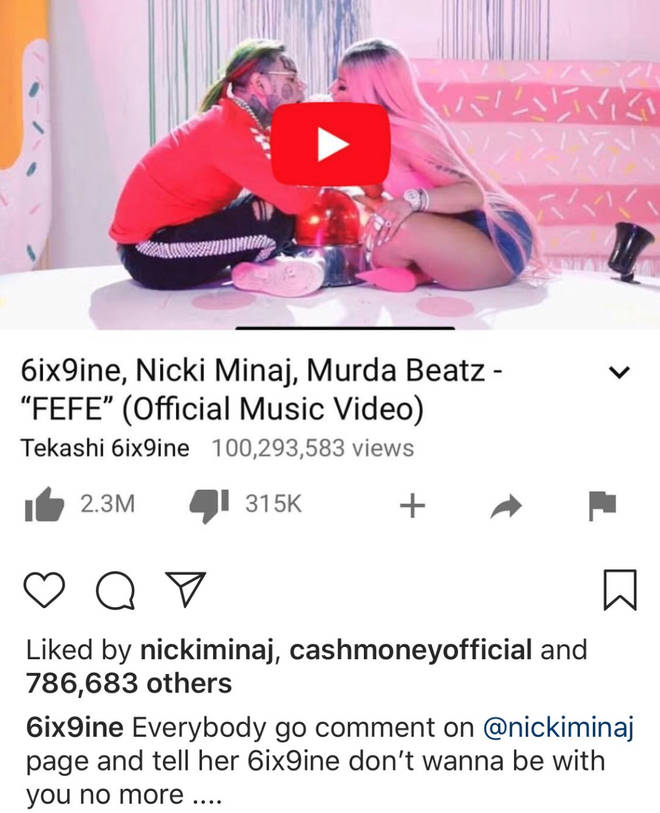 Nicki Minaj, who clearly found the whole situation hilarious, liked 6ix9ine's post before it was later removed.
Meanwhile, Drake has finally released the official music video for his viral hit single 'In My Feelings'.
The rapper attempts to win over Keke in the hilarious music video filmed in New Orleans.