Soulja Boy and Kanye West 'Remote Control' song beef explained
31 August 2021, 17:38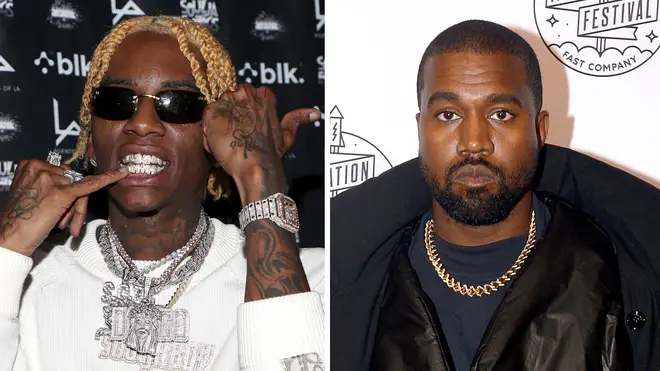 The 'Crank That' rapper has gone on a rant aimed at Kanye West after his verse was left off 'Ye's song 'Remote Control'.
Soulja Boy has publicly called out Kanye West in several tweets after the rapper left his vocals off a track on his new album 'DONDA'.
The 'Crank That' rapper has claimed that he didn't make the final cut of 'Ye's album, even though there was a version with his vocals on the track titled "Remote Control".
Here's everything that went down.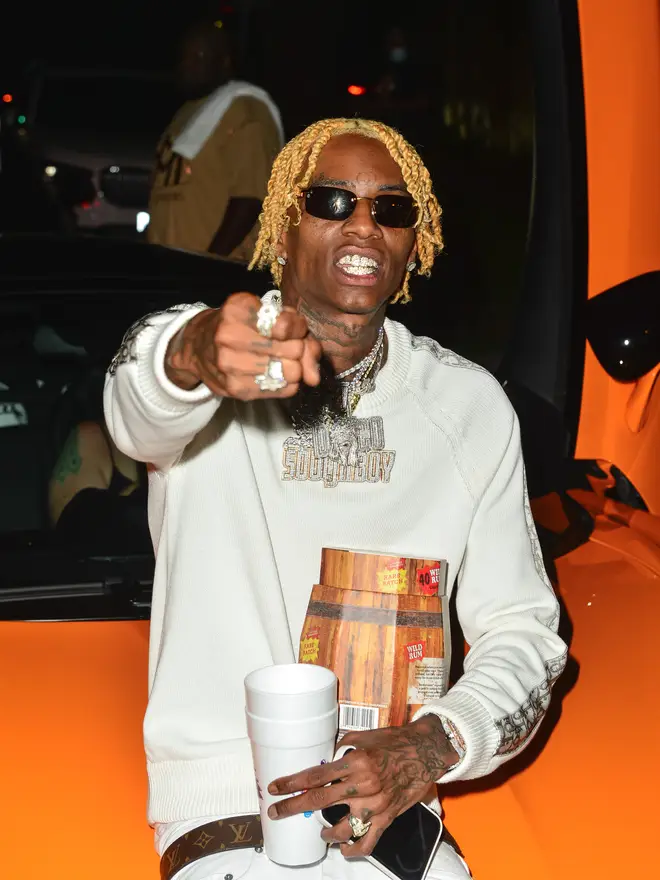 What did Soulja Boy say about Kanye West?

On Sunday (Aug. 30), Soulja Boy hopped on Twitter and called out Kanye for leaving his verse off the Donda album.

In a tweet, the Atlanta rapper revealed that he was supposed to be on the Young Thug-assisted track "Remote Control".

"That n**** Kanye weird af," he tweets. "Idk how to feel, Kanye sent me that song "remote control" and I don't hear my verse on it...hmm f**k that n****"

Soulja Boy reveals he was left off "Remote Control".

Picture: Twitter/@souljaboy

A few minutes later, Big Draco exposed messages with Kanye West from July – which showed Soulja sending his verse to 'Ye – with him liking it.

"This n**** Kanye smh. Tell homie dont hit my phone no more," he wrote alongside the screenshots.

Soukkja Boy reveals his messages with Kanye West on Twitter.

Picture: Twitter/@souljaboy

In another tweet, Soulja wrote: "If he didn't like the verse he should of said that don't text me acting like u f**k wit it then secretly take it off."

He continued: What kind of sh*t is that I was working on my album too I don't got time for this sh*t"

The "Kiss Me Thru The Phone" rapper also retweets Kanye's Instagram post about Universal releasing his album without his permission.

He added several laughing emojis and a blue cap to signify that 'Ye is capping (lying).

Soulja became more violent with his words, threatening to fight Kanye.

He wrote: "I wanna fight. Do u know how to fight? @kanyewest I feel like u a hoe. Let's get in the ring?"

In another tweet, Soula wrote: "If u would have ran on stage and snatched a mic from my hand I would have knocked yo ass out live on MTV @kanyewest"

Kanye West released his long-awaited album 'DONDA' on Sunday (Aug 29). Picture: Getty

Soulja continued: "U P***y. U really wore that trump hat too. You did a-lot of corny sh*t in ur career and got a pass. B**ch ass n**** apologize to Taylor swift @kanyewest".

What did Soulja Boy say about Kim Kardashian?

In efforts to get at Kanye West, Soulja Boy taunted the rapper with claiming he got with Kim Kardashian before him.

Taking to Twitter, Big Draco wrote: "I was the first rapper wit @KimKardashian not u @kanyewest".

Soulja Boy also tweeted "Call me @KimKardashian"

When one fan wrote "But u wanted to be on the album so bad", Soulja Boy replied "I didn't give af about that weak ass album he called me. I was making her clap" seemingly referring to Kim Kardashian.