Post Malone Calls Out "Fake" Fans Trolling His Girlfriend
1 March 2019, 15:22 | Updated: 5 February 2020, 16:09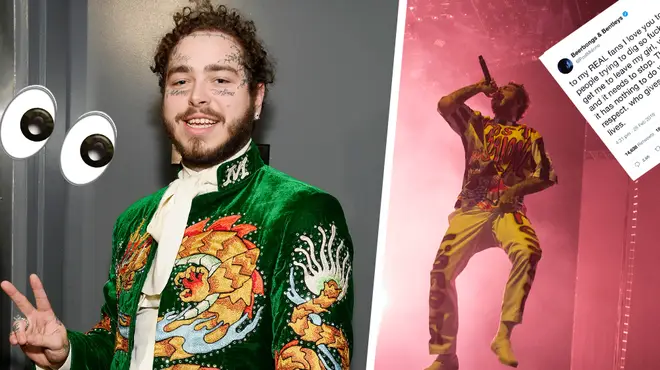 Post Malone speaks out and backs his girlfriend after being trolled by "fake" fans on social media...
Post Malone rarely makes a post on social media, but when he does, it's a good one. The Syracuse-born rapper is known for being controversial and speaking out on topics that doesn't sit right with him - especially when "fake" fans attempt to split up him and his girlfriend.
The 23 year-old rapper, has now been forced to speak out about his "fake" fans' behavior after finding out his girlfriend had been savagely trolled by them.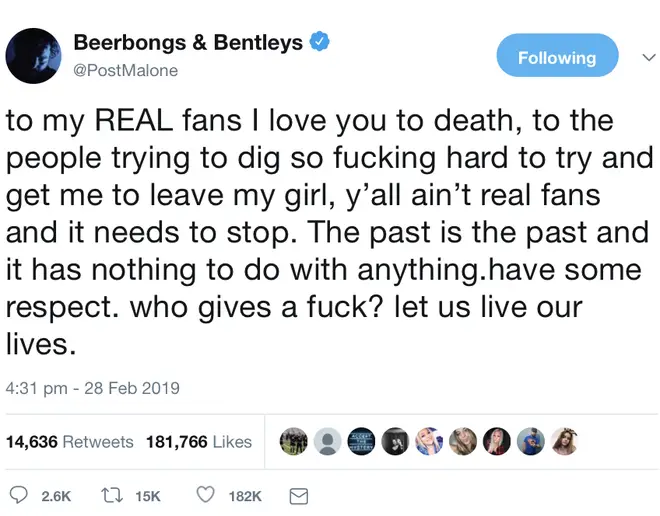 On Thursday (Feb 28th), Post Malone took to Twitter to write a paragraph to fake fans who has trolled his girlfriend.
The tweet read:
"To my REAL fans I love you to death," began the Texan. "To the people trying to dig so fucking hard to try and get me to leave my girl, y'all ain't real fans and it needs to stop. The past is the past and it has nothing to do with anything. Have some respect. who gives a fuck? let us live our lives."
Trolls managed to find old photos that Post's girlfriend had previously posted on Instagram. The used shots from her videos and photos and they reposted them after she deactivated her account.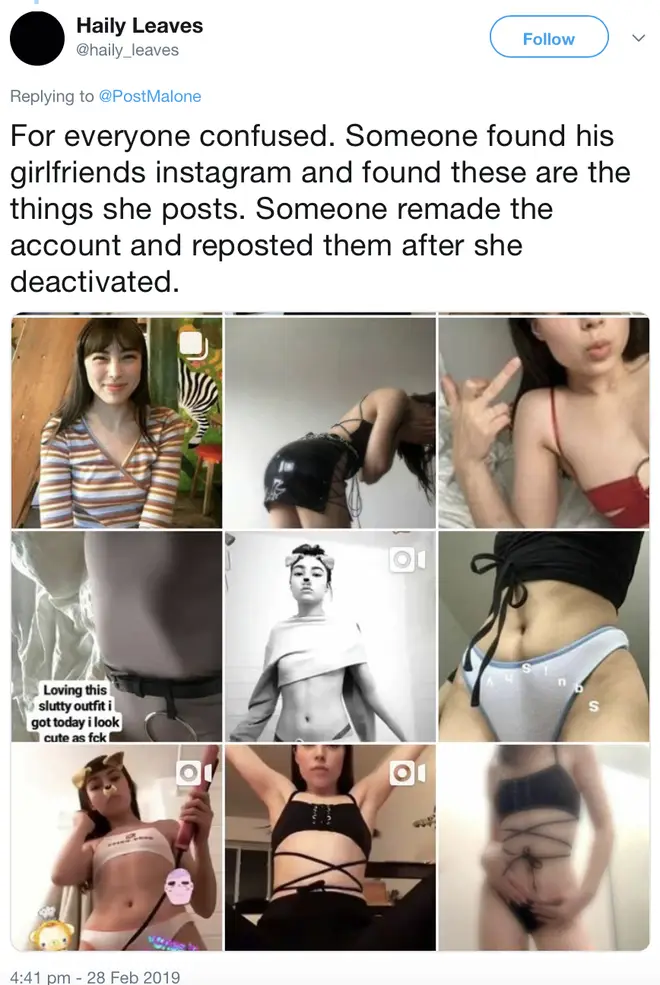 The trolls added texts over her photo's saying horrible and hateful words towards Malone's girlfriend. One of the photos have the text over a photo of her outfit stating:
"Loving this slutty outfit I got today I look cute as fck".
The trolling fans have gone above and beyond to try and Destry the couple, but Malone fought back and defended his girlfriend. The act of reposting someones photos to humiliate them is illegal, yet a pure act of bullying.
Malone felt a need to speak up. It seems like Post and his girl are working through it.