Who Are Post Malone's 'Sunflower' Lyrics About?
19 October 2018, 10:34 | Updated: 19 October 2018, 10:36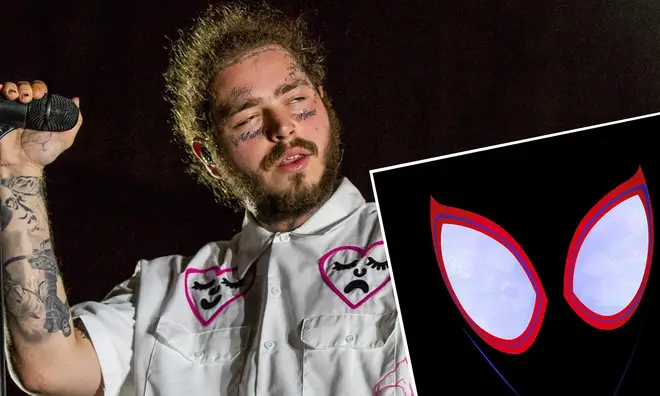 The 'Beerbongs & Bentleys' rapper has linked up with Rae Sremmurd's Swae Lee on 'Sunflower', taken from the 'Spiderman: Into the Spider-Verse' soundtrack. But what do the lyrics really mean?
Post Malone has dropped his second collaboration with Swae Lee, 'Sunflower', which features on the soundtrack to the upcoming 'Spiderman: Into The Spider-Verse' soundtrack.
The 'Better Now' rapper trades verses with the Rae Sremmurd member following the success of their first joint track 'Spoil My Night', taken from Posty's latest album 'Beerbongs & Bentleys'.
But what is this new song about? Sunflowers symbolise longevity, loyalty, positivity and strength. This resilient yellow-hued flower can flourish in environments where other plants may not.
In his verse, Post recounts having to leave his love interest behind at the risk of losing his relationship with her. She remains by his side, but it sounds like the relationship is taking a turn for the worst.
"Every time I'm leavin' on ya, you don't make it easy, no, no
Wish I could be there for ya, give me a reason to go
Every time I'm walkin' out, I can hear you tellin' me to turn around
Fightin' for my trust and you won't back down
Even if we gotta risk it all right now, oh
I know you're scared of the unknown
You don't wanna be alone
I know I always come and go
But it's out of my control"
Post Malone, Swae Lee - Sunflower (Spider-Man: Into the Spider-Verse)
Here, Post could be singing about his rumoured ex-girlfriend Ashlen Diaz. The couple were spotted in St. Tropez at the end of August, although recent reports claim that the pair have since broken up.
The rapper keeps his love life private, so it's unconfirmed whether the on-again-off-again pair are still together. However, it's likely that this song could be alluding to a relationship in the spotlight - and the possible fallout.
Is Diaz the 'Sunflower' Post is referring to? The rapper is yet to confirm the real meaning behind the track, but, judging by the above lyrics, it's clear that he still deeply cares for the song's muse.