Nipsey Hussle Death: Murder Suspect Eric Holder Charged By Jury
22 May 2019, 10:18 | Updated: 22 May 2019, 10:29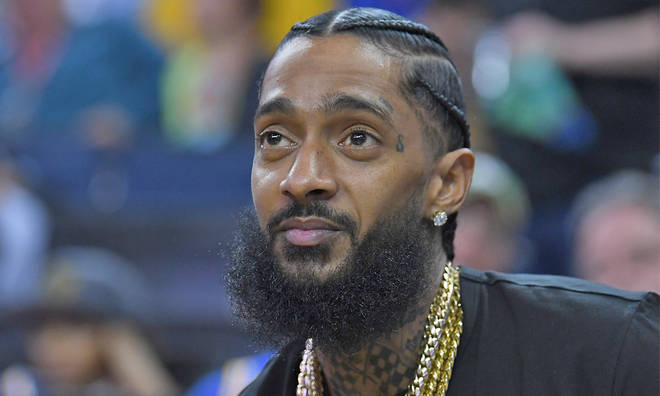 Nipsey Hussle was shot dead in March and now the man suspected of killing him has been charged by a jury.
After rapper Nipsey Hussle was shot dead in Los Angeles back in March, the man accused of his killing has now been formally charged by a jury in court.
29-year-old Eric Holder Jr has continually pleaded not guilty to the charges of murder and attempted murder, however a jury has now officially charged him with murder and two counts of attempted murder with a pre-trial date set for 18th June.
The official coroners report confirmed that Nipsey Hussle's cause of death was a homicide due to gunshot wounds to the head and torso.
His accused murderer Eric Holder Jr is also being accused of assault with a firearm and one count of possession of a firearm by a felon. Holder's bail has been set at approximately £5.1 million and given the seriousness of the charges against him, reports have suggested he could potentially face life in prison if found guilty.
The news comes just days after Eric Holder Jr's lawyer Chris Darden announced he was quitting the case after he claimed threats were made against his family.
Chris Darden was part of the legal team against OJ Simpson and the announcement of his role in the defence of Eric Holder Jr made headlines across the press.
Writing on Facebook about his decision to quit the defence team, Darden said, "I cannot understand why in 2019 some people would deny a black man his 6th Amendment right to counsel of his choice. Or why defending such a man should invite threats not only against me but against my children too."
Fellow music stars including The Game, Kanye West and DJ Khaled have all paid tribute to Nipsey Hussle following his tragic death, whilst his girlfriend Lauren London recently posted a touching tribute after DJ Khaled annoucned he was donating all the proceeds to his new Nipsey-featuring song 'Higher' to Nip's children.
> Download Our Free App For All The Latest Music News!