Lauren London Posts Touching Nipsey Hussle Tribute After DJ Khaled Drops 'Higher' Video
17 May 2019, 15:26 | Updated: 17 May 2019, 15:33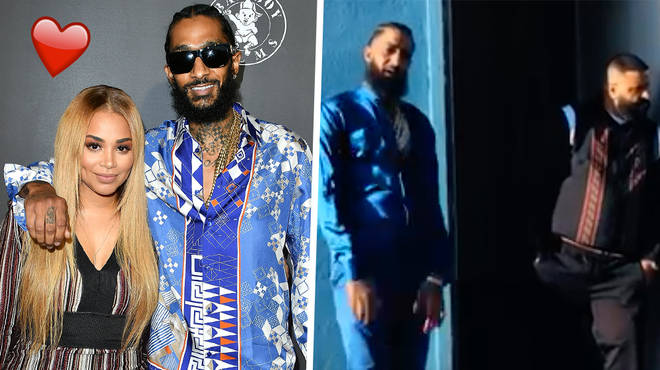 Lauren London has taken to Instagram to share a touching Nipsey Hussle tribute, a few hours after DJ Khaled dropped visuals to 'Higher'.
Lauren London has taken to Instagram to repost DJ Khaled's new song that features her late partner Nipsey Hussle. The music video marks the first time since Nip's passing that music footage of him has officially been released.
After releasing his new album Father Of Asahd, DJ Khaled unveiled the music video for the project's single "Higher, featuring Nipsey Hussle and John Legend. It has signified a special moment on social media as fans feel touched by the music video.
Lauren London shared the music video on her Instagram, still continuing to support Nipsey in spirit. She wrote a heartfelt caption dedicated to her partner that sadly passed away.
She wrote : "Love You. Higher. NIP HUSSLE THE GREAT!!!!" while tagging Dj Khaled and John Legend to the post.
Khaled has announced the he will be donating all the proceeds from song to Nipsey Hussle's children.
He wrote earlier this week, "[Nipsey] shared his energy and positivity with me on a video set for a song called 'Higher.' After much prayer and reflection; and with the full blessing of the Asghedom family, I am sharing that moment with the world."
He continued, "I, my co-writers, producers and label partners are donating 100% of all our proceeds from 'Higher' to Nipsey's children, Emani and Kross."
Director Eif Rivera shot the music video in Inglewood, California, near to where Nipsey grew up. The visuals were filmed before the rapper's death in March. John Legend also appears in the music video, playing the piano and singing the chorus.
Many fans have reacted well with seeing Nipsey Hussle in a video for the first time since his passing.