Who Is Issa Rae's husband Louis Diame? Age, Instagram, career & more
27 July 2021, 17:35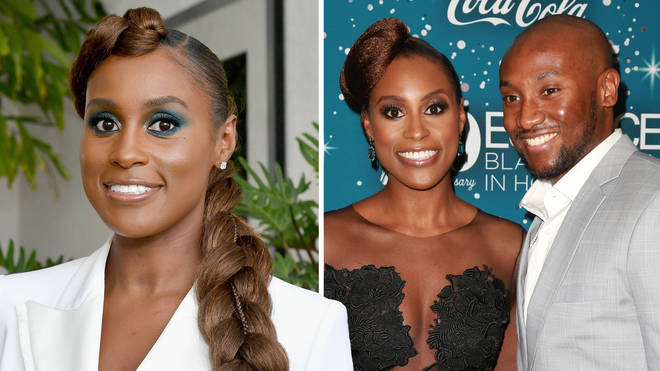 The actress revealed she got married to Louis Diame in a surprised wedding announcement. Here's what we know about Issa's husband...
Issa Rae just announced that she got married, sharing the most gorgeous wedding photos on social media. The actress and her husband had a surprise ceremony in Southern France.
While many fans are overfilled with joy the Issa's marriage, fans still want to know whose hand she took in marriage.
Here's everything we know about Louis Diame.
Who is Louis Diame?

Louis Diame made headlines when Issa Rae revealed to the world that he is her husband in a surprise wedding post on Monday (Jul 26).

The star took to Instagram sharing photos of their special day, writing: "A) Impromptu photo shoot in a custom @verawang dress."

"B) My girls came to help me, but they all coincidentally had on the same dress! They were sooooo embarrassed. C) Then I took a few flicks with Somebody's Husband."

She then thanked all the people who helped the event come together.

While fans were stunned by the photos and news, they could not help but want to know more about Louis Diame.

How old is Louis Diame?

In 2012, Washington Post reported that Louis Diame is a 29-year-old student, which would make him 38 as of 2021.

The article referred to Diame as Rae's "boyfriend" while reporting on her breakout project The Misadventures of Awkward Black Girl.

Issa Rae and Louis Diame. Picture: Getty

Over the last years, Louis and Issa have made several red carpet appearances together.

One of the earliest times they were spotted together was at the 2016 after party for Insecure's premiere.

They pair were also seen at the after party of HBO's Golden Globe Awards in 2017.

What does Louis Diame do as his career?

Louis Diame is reportedly a Senegalese businessman.

According to his private LinkedIn page, Diame is allegedly an independent banking professional, working in the greater Los Angeles area.

Issa Rae and Louis Diame sparked engagement rumours in March 2019 when Issa appeared on Essence's cover. Picture: Getty

What is Louis Diame's Instagram?

At this present moment, it is not clear that Louis Diame has an Instagram account.