Lil Pump Addresses Rapper YNW Melly's Murder Case In New Video
22 July 2019, 14:49 | Updated: 20 January 2020, 16:22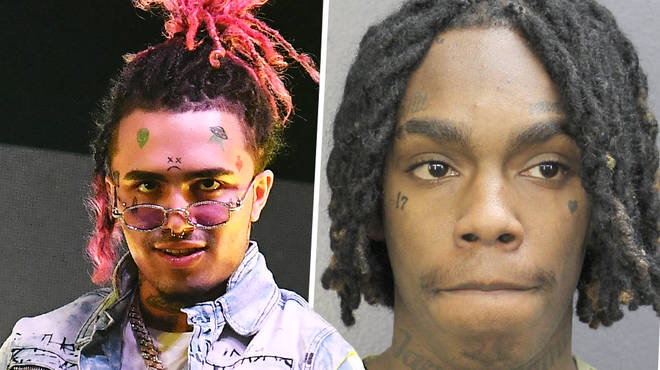 Floridian rapper Lil Pump has spoken out on YNW Melly's murder case, during a new Instagram video.
YNW Melly is currently fighting a double murder charge after being accused him of killing two of his friends in 2018. Floridian rapper Lil Pump has taken to social media to address his murder charge.
On Saturday (20 Jul), Pump posted a video on his Instagram Story about YNW Melly's murder case.
Pump said "Hey, free my boy Melly. He's innocent," the Floridian rapper said. The "Butterfly Doors" rapper's comments come on the back of Melly pleading his innocence on his Instagram.
On Thursday (11th Jul), he appeared in court to address an update in lawyers for his upcoming trial.
Footage of Melly's court appearence was uploaded to his official Instagram page along with the caption, "I'll be home soon. I'm smiling because God is with me - Melly 🌎🙏🏾✨ #innocent #icee."
Melly has been charged for the murder of his two associates YNW Juvy (Chris Thomas) and YNW Sakchaser (Anthony Williams) and trying to make it look like a drive-by.
Before being arrested in 2019, Melly proclaimed his innocence in a Instagram post.
"[Unfortunately] a lot of rumors and lies are being said but no worries god is with me and my brother @ynw.bortlen and we want y'all to remember it's a ynw Family I love you @ynwsakchaser1 and @ynwjuvy #freeus," he posted on Instagram before turning himself into a police station.
If found guilty, the rapper could reportedly face life in prison.