'Pregnant' Kylie Jenner Hides Her Rumoured Baby Bump In New Calvin Klein Advert
22 January 2018, 17:43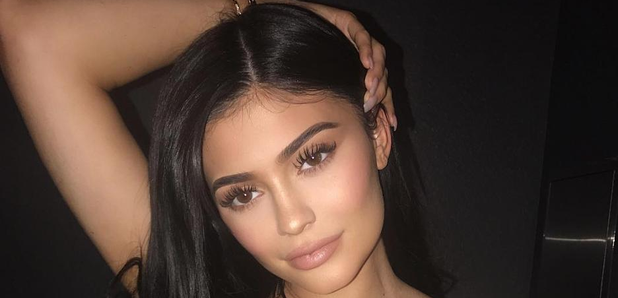 Kylie Jenner is back.... sort of.
Kylie Jenner has given another clear indication that she is pregnant in her latest photoshoot with fashion brand Calvin Klein.
The 20-year-old reality star appeared to hide her stomach yet again, while posing alongside her sisters for the brands special Spring-Summer "Our Family" campaign for 2018.
Khloe, Kim, Kourtney and Kendall, joined Kylie in a barn to promote Calvin Klein's latest underwear and denim collection.
Interestingly, all the of the sisters exposed their stomachs in the picture except Kylie, who is still rumoured to be pregnant with Travis Scott's first child.
"Our family. Close like no other," read the caption.
Fans were quick to pick up on Kylie Jenner's continued hiding.
THEYRE ALL UNCOVERED BUT KYLIE. I AM DONE. @KylieJenner GIVE US YOUR BABY BUMP PICS https://t.co/EvhqCj7aa7

— Danielle (@danielle_shell_) 22 January 2018
sooooo ur trying to tell me Kylie isn't pregnant in this.. i know you're trying to throw us off w Kim being fully dressed as well.. I see that baby bump @KylieJenner pic.twitter.com/zhJSOlx5hP

— Jessica (@KnuckIfYouBuch) 22 January 2018
@KylieJenner kylie has to be pregnant shes covering her stomach in every picture and can kind of see the bump in the second picture pic.twitter.com/d3wl1CVJPY

— nikita (@nikitasimpson1) 22 January 2018
@KylieJenner obvs hiding her baby bump in their Calvin Klein campaign.

— Althea (@kaylamanzanares) 22 January 2018
This is the first time Kylie Jenner has appeared on Instagram since her Love Magazine cover on Christmas Day.
The lip kit mogul also briefly appeared on Snapchat to promote her lip kits on the day that Kim Kardashian and Kanye West welcomed their third child Chicago West via surrogate.
Kylie Jenner is still yet to comment on any of the huge global speculation about her pregnancy.