Kylie Jenner Returns To Social Media Amid Surrogate Rumours
17 January 2018, 10:29 | Updated: 17 January 2018, 10:36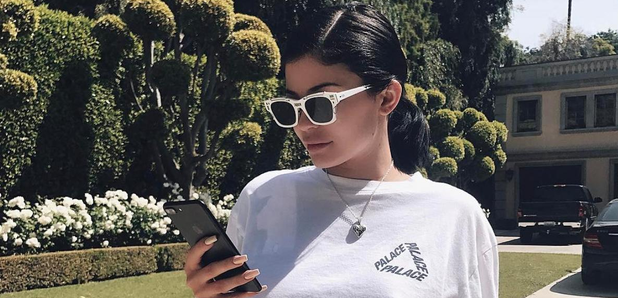 What is going on?!
Kylie Jenner made a surprise return to social media amid growing rumours that she was the secret surrogate mother for Kim Kardashian and Kanye West's third child.
The 20-year reality star, who has been mysteriously absent from social media since pregnancy rumours began in 2017, posted a story on Instagram last night.
Interestingly, despite her half-sister Kim Kardashian welcoming her third child, the post made no reference to the birth and instead promoted her Kylie Cosmetics collection.
She posted some new shades of her latest makeup collection, while Travis Scott and Quavo's new song 'Dubai Sh*t' played in the background.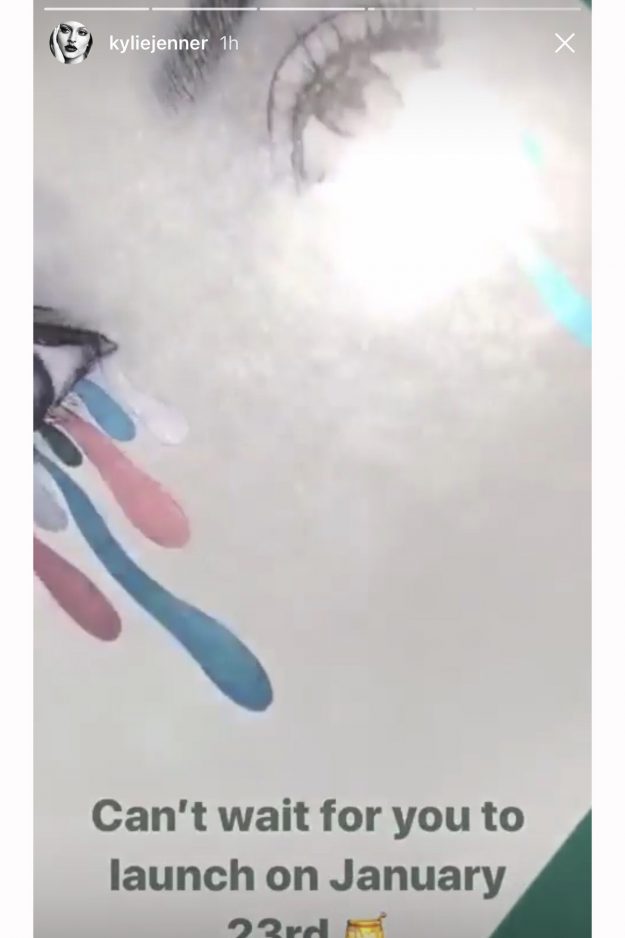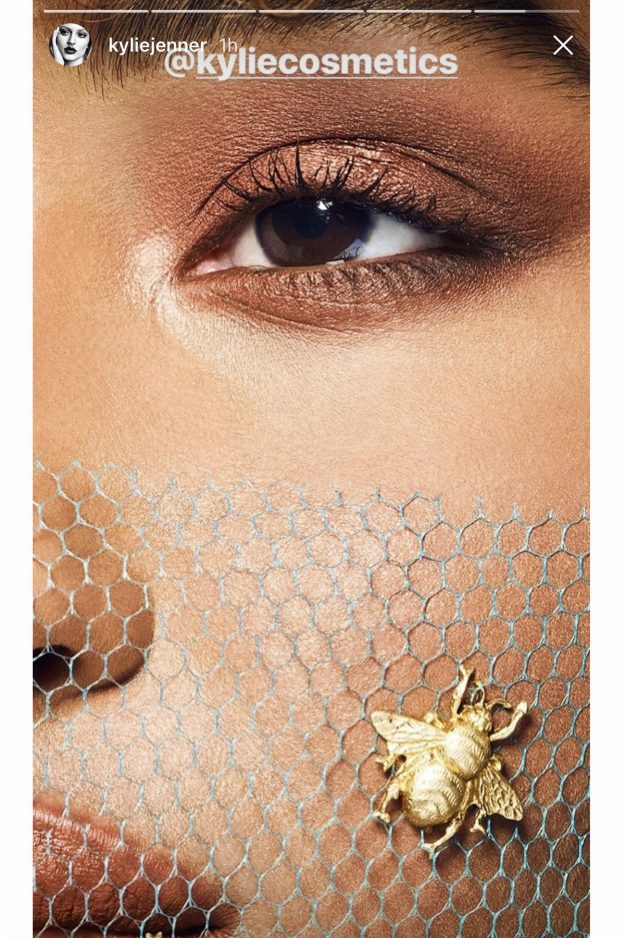 "Can't wait for you to launch on 23rd January," she wrote.
Following the birth of Kim Kardashian and Kanye West's third child yesterday, fans have run wild on social media with a variety of conspiracy theories.
So Kylie Jenner goes MIA, Kim's surrogate finally gives birth and almost instantly kylie re-appears on social media... #youhearditherefirstkids

— Gemma (@gemshapcott) 17 January 2018
Kylie Jenner was prob Kim's surrogate the entire time & we'll never know for sure bc now that the baby is here &knowing the Kardashians, they're prob going to act like Kylie wasn't MIA the last few months & she's just gonna pop up half naked on insta like nothin happened

— mays (@MacyEstaline) 16 January 2018
I saw a report the other day that Kylie Jenner went into labor. Kim and Kanye just announced their surrogate gave birth to their daughter. She was definitely their surrogate and no one can convince me otherwise

— Court (@cfrazzy) 16 January 2018
kylie jenner has to have been kim kardashian's surrogate. a while back kim enquired about surrogacy w/khloe & said she'd prefer a surrogate to be her sister and khloe's pregnant so obviously had her own plans, kendall's a model and kourtney's probably had enough of childbirth tbh

— tammy (@tammyisamess) 16 January 2018
What if Kylie Jenner was secretly Kim Ks surrogate

— Lillie Baxter (@lilliebaxter_) 16 January 2018
Personally I doubt that Kylie Jenner was Kim's surrogate... why would she risk ruining that body she paid so much for to carry a baby that isn't hers

— olivia (@fandom_mad) 17 January 2018
So there were reports the other day of Kylie Jenner being in hospital in "labour". Now Kim announces her surrogates had her baby? As Big Shaq would say 2 plus 2 is 4. And in this equation Kylie + baby = Kim's surrogate

— l u c y (@ttlylucy) 16 January 2018
Kylie Jenner is yet to directly address any rumours regarding her alleged pregnancy or her apparent 'break-up' with Travis Scott.