Here's The Real Reason Why Kylie Jenner Is Keeping Her Pregnancy So Private
12 January 2018, 12:37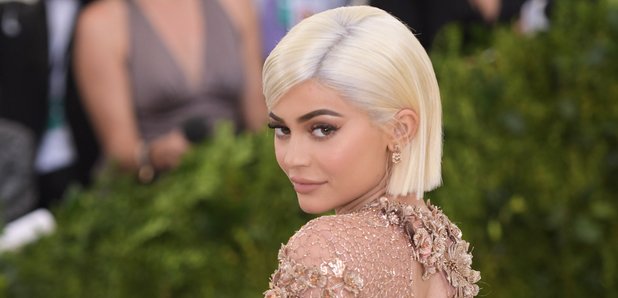 The beauty mogul has been keeping a low profile since summer.
Kylie Jenner has been keeping fans guessing regarding her long-rumoured pregnancy since news first broke back in September last year.
The 20-year-old cosmetics entrepreneur, who is allegedly expecting her first child with rapper Travis Scott, has remained uncharacteristically out of the spotlight over the past four months.
Media speculation has been persistent regarding Jenner's due date, her appearance and the name and gender of the unborn child, as well as the reason behind her notable absence.
Now, a source has cleared things up after telling US weekly that, while Kylie is "very happy" about the pregnancy, she simply doesn't want to share this moment with the world.
"Her not being out is strictly personal preference. She wants to keep this one aspect of her life private," the insider told the publication.
The source explained that after having over a decade of her life broadcast to millions on her family's hit TV show 'Keeping Up With The Kardashians', she just wants this time to herself.
"She spent her adolescent life on television and has been famous for over 10 years now. If this is the first thing she wants to keep to herself, she should be allowed that."
"She's worked hard enough to do whatever she wants."
The source adds: "If you knew Kylie she can be very stubborn. When she makes her decisions, she sticks by them. This is a decision she made early on in her pregnancy and she's sticking by it."
Meanwhile, it was recently reported that Kylie had been "dumped" by 'Goosebumps' rapper Scott, although both parties are yet to comment on the rumour.
TV show host Wendy Williams lashed out at the makeup mogul this week, ripping into the rumours split before saying that despite the reality star's plastic surgery, the baby would still look like "the old" Kylie.