People Are Convinced Kylie Jenner Is The Surrogate For Kanye West & Kim Kardashian's Third Child
16 January 2018, 20:47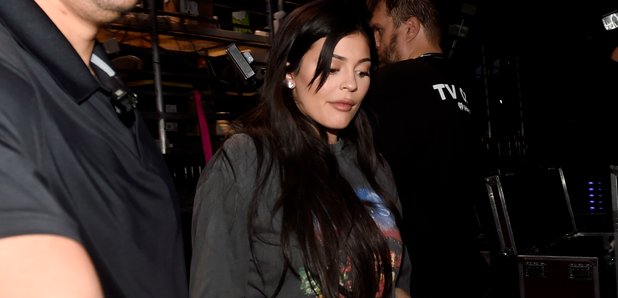 Wait, what?
People are convinced that Kylie Jenner is the secret surrogate for Kanye West and Kim Kardashian's third child.
The 20-year-old, who was strongly rumoured to have been pregnant with her first child, has been mysteriously out of the media spotlight for the past six months.
And following the birth of Kanye West and Kim Kardashian's third child, fans have taken to Twitter to speculate about the truth behind the situation.
Check out the best conspiracy theories below:
Weird that @KylieJenner was apparently in hospital this weekend and Kim's Baby was born yesterday IS KYLIE THE SURROGATE? Yes or No??? pic.twitter.com/VNYr2GguJ8

— ⓐⓢⓗⓛⓔⓨ (@ashleyyjade) 16 January 2018
Sooo obviously I'm a whole detective and Kylie Jenner just gave birth and Kimye just announced their third baby via surrogate soo Kylie = surrogate BOOM case closed y'all welcome

— Auntie Ki. (@paradoxkey) 16 January 2018
When it hits you that the Kardashian family most likely leaked that fake "Kylie Jenner in labor" story at the same time Kim and Kanye's surrogate was about to give birth, so you'd be distracted. pic.twitter.com/xkHjotoaGa

— Isha Thorpe (@IshaThorpe) 16 January 2018
Kylie Jenner was prob Kim's surrogate the entire time & we'll never know for sure bc now that the baby is here &knowing the Kardashians, they're prob going to act like Kylie wasn't MIA the last few months & she's just gonna pop up half naked on insta like nothin happened

— mays (@MacyEstaline) 16 January 2018
If Kylie Jenner suddenly starts posting on insta and Snapchat again and doing her videos of her body in the next few weeks, the rumours of her being Kim's surrogate must be true..

— Molly Rasmussen (@RasmussenMolly) 16 January 2018
kylie jenner has to have been kim kardashian's surrogate. a while back kim enquired about surrogacy w/khloe & said she'd prefer a surrogate to be her sister and khloe's pregnant so obviously had her own plans, kendall's a model and kourtney's probably had enough of childbirth tbh

— tammy (@tammyisamess) 16 January 2018
of course kylie jenner was kims surrogate like there's nothing that makes more sense

— Len (@lennyhlms) 16 January 2018
Me not caring about the Kardashian pregnancies but then realizing that the Kylie Jenner as Kim Kardashian's surrogate conspiracy theory makes so much sense pic.twitter.com/A5S05mZZaG

— Ashley (@theashnicole_) 16 January 2018
Interestingly, Kylie Jenner was rumoured to have been in labor this week, with many people speculating that she had already given birth to her first child with Travis Scott.
However Kylie Jenner is yet to officially comment on any speculation regarding her rumoured pregnancy.