Kodak Black Gets Savagely Trolled For His New 'Shocking' Hair Transformation
23 April 2019, 15:10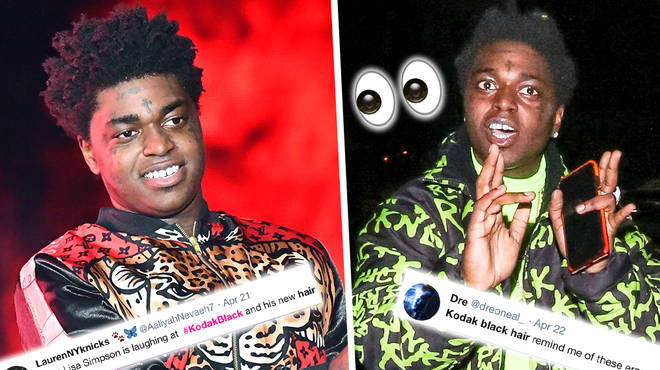 Kodak Black has been getting trolled for his new hair transformation with many fans comparing him to Lisa Simpson and Super Saiyan...
Kodak Black has had a busy last couple of days with him skipping out on his Boston show, allegedly going missing then it turned out that he got arrested at the U.S border. The Floridian rapper then got released from jail and came back with an absolute bang.
The "Zeze" rapper dyed his hair a bold shade of yellow. Fans took to social media to troll Kodak after seeing his new hairstyle by comparing him to a fmember of "The Simpsons".
The makeover was done by a "beauty influencer" and hair factory owner, who goes by the name of Despeignes Cheveux.
She took to Instagram to show a before and after video on Instagram. In the first video, Kodak still has his black hair and she captioned the video "Kodak you ready for your transformation? This the answer I got".
The following footage shows Kodak with bright yellow hair saying "That sh*t be crazy", while smiling and Cheveux laughs in the background.
Fans suspect that Kodak was trying to look like Super Saiyan, but infact, many fans are pointing out that he looks more like Lisa Simpson.
Lisa Simpson became trending on Twitter amid all the memes that came about with a side by side photo of Kodak and Lisa Simpson.
Many fans began to make comparison photos of Lisa Simpson and Kodak Black. Take a look below.
>
>
>