Kodak Black 'Missing' After Mysteriously Cancelling Show Last Minute For Unknown Reason
18 April 2019, 10:07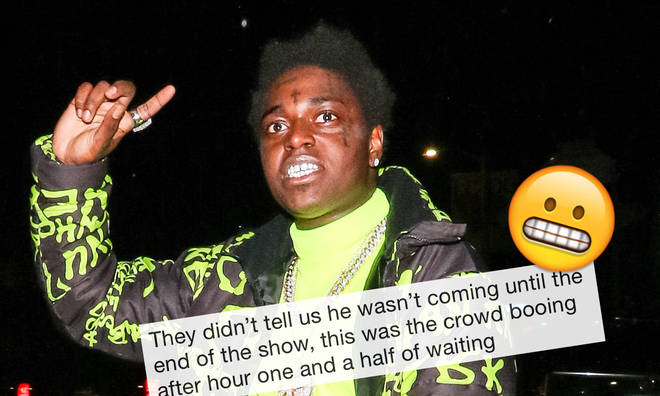 The controversial rapper failed to turn up to his show in Boston, leaving fans inside the venue furious. The current whereabouts of Kodak remain unknown.
Kodak Black angered fans on Wednesday night (17th April) after failing to attend his own concert. As fans left the venue, they reportedly swarmed a tour bus, assumed to be Black's.
The controversial 21-year-old was scheduled to perform at the House of Blues in Boston, Massachusetts but never showed up, leaving fans that had already been waiting inside the venue for hours disappointed.
Interestingly, the controversial rapper gave no reason for his unexpected no-show. According to TMZ, Kodak's current whereabouts are completely unknown.
Local police were reportedly forced to clear the venue following Kodak's last minute cancellation. As fans left the venue, they reportedly swarmed a tour bus assumed to be Black's after shouting "F*ck Kodak!"
The publication claim that even members of Kodak's team don't know why the show was cancelled, and that they aren't able to get in touch with the rapper or those travelling with him.
Kodak was last spotted in Detroit on Saturday night after performing in the city. Since then, he's allegedly gone completely off the grid.
The rapper has faced intense criticism from both his peers and the public following his recent comments about the late Nipsey Hussle's partner Lauren London, and has been taking shots at rapper TI and his wife.