Kim Kardashian Just Slammed Ray J For Exposing Alleged Details Of Their Sex Life
5 November 2018, 11:40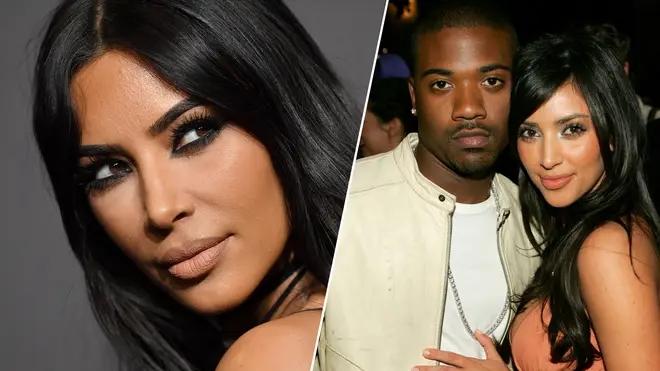 The 'Keeping Up With The Kardashians' star called her ex-boyfriend a "pathological liar" on Twitter after he detailed a number of alleged raunchy details about their sex life.
Kim Kardashian has responded after Ray J made a number of shocking claims surrounding his ex-girlfriend's sex life.
Speaking candidly to The Sun during a night out in London last week, the 'I Hit It First' rapper exposed alleged details of his sexual experiences with Kim, whom he dated in 2006 and famously recorded a sex tape with.
According to the publication, Ray J said that Kim "spends $75,000 a year on g-strings, stops for snacks mid-sex and has a huge Louis Vuitton trunk filled with "sex toys"", and was somewhat high maintenance.
"Kim and I had fun times — marathon sessions. But she didn't like getting sweaty and would stop to do her make-up if she did," he said. "She liked to look dope during sex, the right lighting, setting the mood. She was wild — there was a red Louis Vuitton trunk of sex toys."
In response to the eyebrow-raising claims, Kim took to Twitter to reply to a fan who suggested that the rapper's latest claims are a result him "suffering from low self-esteem."
"Or shows he's a pathological liar," she wrote. "You actually believe this story? It's too funny to me!"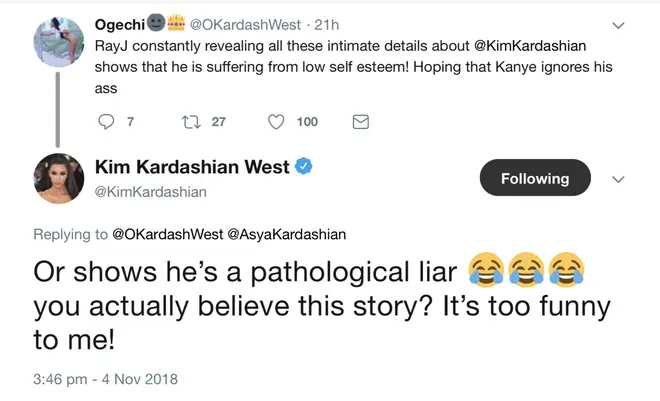 During the night out, Ray J added that Kardashian - who is now married to rapper Kanye West - would often take calls from her mother Kris mid-session, and would only drink "Cristal cooled to 22 degrees."
Back in September, Ray J refused to be dragged into an ongoing beef at the time between Kanye West and Nick Cannon surrounding Kim. "What they're going through, I don't know," he told TooFab."That's some macho-macho kind of stuff that I don't wanna be a part of."
Ray married 'Love & Hip Hop: Hollywood' star Princess Love in 2016. The couple share a daughter named Melody.