Ray J Responds To Kanye West's Beef With Nick Cannon Over Kim Kardashian
25 September 2018, 11:26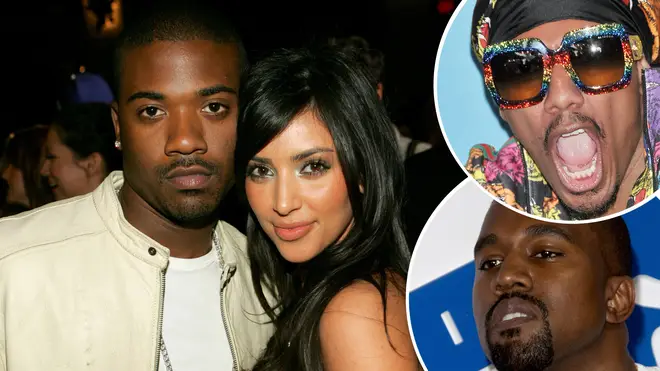 Ray J dated the reality star on-and-off for three years in the early noughties.
Ray J has shared his two cents on the drama between Kanye West and Nick Cannon concerning West's wife, Kim Kardashian.
The duo came to blows last week after West slammed Cannon for his comments on the rumour that Kardashian had slept with Drake, which Kim strongly denied.
West appears to have squashed his beef with Cannon - who previously dated the reality star - for now, and Ray J, who dated Kim on-and-off for three years, refused to be dragged into the drama.
"What they're going through, I don't know," he told TooFab."That's some macho-macho kind of stuff that I don't wanna be a part of."
"I haven't really been paying attention to the back and forth between other parties," said the rapper, who shares a four-month-old daughter Melody with his wife Princess Love.
"For me, I have to grow up and be my own man and look out for my own family and make sure that my wife and baby are comfortable with what I'm saying. So if that affects them then it affects me."
"If my wife says I can't speak then that's for sure. I gotta listen to her. I've been disrespectful over the years in my career because I was living a young, turnt up life."
Back in 2013, Ray J unleashed the controversial diss track 'I Hit It First' aimed at Kim and Kanye. The artwork for the song features a pixelated image of Kardashian.
"I've said a lot of crazy things about a lot of stuff," he said. "Looking back, I wouldn't take anything back, but looking forward, I wouldn't do it again."
"I would definitely think twice before I speak and take everybody's feelings into consideration and not just mine."
"I'm totally comfortable in my own skin with the wife, and we're like best friends," he added, "So if somebody's got something to say and it's in their past and that's their story, then nobody can tell you about your story."