Nick Cannon Responds After Kanye West Slams Him Over Kim Kardashian & Drake Rumours
21 September 2018, 10:34
Cannon invited the rapper to appear on the 200th episode of 'Wild 'N Out'.
Nick Cannon has responded to Kanye West after the 'I Love It' rapper called him out during an Instagram rant.
West slammed Cannon for commenting on recent rumours claiming that Drake had slept with West's wife, Kim Kardashian, in the past, and that she was the inspiration behind 'Kiki' in his song 'In My Feelings'.
"First of all, I want to address Nick Cannon. I understand that you used to date my wife, but you know, you get into an interview, don't mention my wife," West said during a lengthy Instagram rant.
Cannon said previously during an interview with Complex that the claim - which Kim has publicly denied - was not a "far off of a concept" to him.
The 37-year-old rapper took to his own Instagram to address Kanye, saying, "First off, let me say welcome back Ye from the sunken place, it's a beautiful thing."
"Glad you back with it, brother. Nothing but love and respect for you, you know I always had that," before speaking on Kanye's allegations.
"I've never said anything disrespectful or harmful, in my opinion, to your marriage or your union," he said. "I salute it, keep it going. But you not going to tell me what I can and what I can't say."
"I'm a solid individual," he added, "Somebody ask me a question, imma answer it to the best of my ability. I'm going to give my opinion and ain't no harm, no foul, but if it got your spirit feeling weird, holler at me."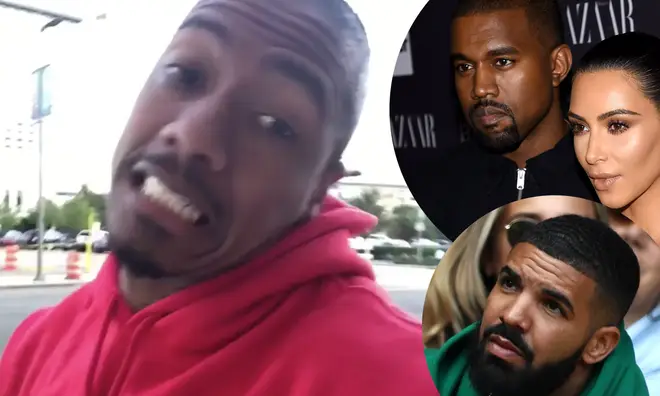 "I guess this is the way we communicating now in 2018, via social media. I guess we don't use phones and stuff like that no more," he said in the second of the two videos.
He went on to invite Kanye to appear on the 200th episode of his comedy show 'Wild 'N Out'. "But just saying to my man Kanye that the 200th episode of 'Wild 'N Out' is upon us. You're more than welcome. Let's talk about it, man. Come on the show."
"It could be Mariah jokes, Kim jokes," Cannon said. The rapper briefly dated Kim at the end of 2006 before marrying Mariah Carey in 2008. The pair divorced in 2016.
"I got nothing but love for you, but you know I'll always speak my mind, just like you always speak yours," he said. "Not you, not NBC, no corporate infrastructures, no one is ever gonna control what I say because I speak truth."
During his rant, Kanye also targeted Drake for not responding the rumours surrounding his wife, and Tyson Beckford for his comments on her body earlier this year.